Cameron faces headache over Coulson allegations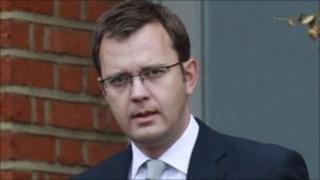 It is the link David Cameron's aides always feared. The link between the prime minister's former close aide and director of communications, Andy Coulson, and alleged illegality when he was editor of the News of the World.
This story is, though, not about hacking. It is about paying the police.
News International have now confirmed - in response to an article in Vanity Fair - that they have passed on e-mails to the investigation which, it is alleged, show that Coulson authorised payments to the police when he was editor of the NoW.
I am told that News International did not inform their old employee and favourite son, Andy Coulson, about what they had passed to the police.
What this shows is that those in the firing line are no longer standing together.
What it ensures is that David Cameron has returned from Afghanistan tonight to find himself at the centre of the row about media ethics, the power of the Murdoch empire and his own judgement in hiring Andy Coulson.
PS If you've a long memory you may recall that Rebekah Brooks - then Wade - inadvertently revealed in 2003 that her papers had paid police when under questioning at a Culture, Media and Sports Select Committee hearing.
(Ms Wade) We have paid the police for information in the past.
(Chris Bryant MP) And will you do it in the future?
(Ms Wade) It depends -
At which point Andy Coulson leapt in to rescue his boss and old friend.
(Mr Coulson) We operate within the code and within the law and if there is a clear public interest then we will. The same holds for private detectives, subterfuge, a video bag - whatever you want to talk about.
After this she "clarified" her evidence in a letter which stated that: "My intention was simply to comment generally on the widely-held belief that payments had been made in the past to police officers.
"If, in doing so, I gave the impression that I had knowledge of any specific cases, I can assure you that this was not my intention."