Milly Dowler - profile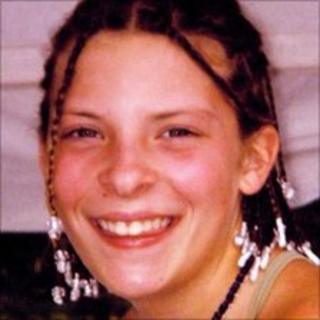 Amanda Dowler, known as Milly, was a "pretty, popular and intelligent" 13-year-old girl.
"To all intents and purposes she was an ordinary girl who was developing into a fine young woman," prosecutor Brian Altman told the Old Bailey.
Milly lived in Walton with her parents Bob and Sally and older sister Gemma, who the court heard she was close to.
Gemma told the court: "We would go to bed at the same time and lie in the room chatting about our day. Milly and I didn't have any secrets and she would tell me about boys at school she fancied."
Milly liked Gareth Gates and had seen him at a Pop Idol concert a few days before she died. She had been looking forward to an upcoming school gig, where she was due to see a boy she liked.
But the court also heard there was another side to her, as poems and a "goodbye" letter were found after her death, suggesting she was unhappy.
Milly was in Year 9 at Heathside School in Weybridge, where her mother Sally taught maths.
It was only by chance that she took the route home which saw her cross Bellfield's path - she would normally have got off at another station but had gone to a cafe with friends.
"She was one of the funniest people I had ever met. She was always trying to make people laugh and smile," her friend Danielle Sykes said.