Reoffending rate scandal - Justice Secretary Ken Clarke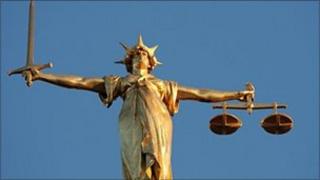 Reoffending rates among ex-prisoners are a "national scandal", Justice Secretary Ken Clarke has told MPs.
Outlining plans for justice reform, he said judges and lawyers let alone the public had difficulty understanding current sentencing guidelines.
Mr Clarke said there were still "very deep flaws" in the system.
He told the Commons that the Legal Aid, Sentencing and Punishment of Offenders Bill would bring the "intelligent and radical" change needed.
Mr Clarke said current sentencing guidelines were of "Byzantine complexity", and that witnesses and victims were often treated as an "after-thought".
Putting forward the bill at a second reading, Lord Chancellor Mr Clarke said: "Reoffending rates are a national scandal. That's why the system is failing.
"Half of offenders, 49%, have been re-convicted in part because the system isn't tackling the underlying causes of their criminality, like drug abuse, poor mental health and inadequate skills. The consequence of their failure is new victims of crime every day.
"Despite improvement, victims and witnesses still get treated too often like an after-thought, not a central concern of justice.
"That's why we need intelligent, radical reform of the justice system to protect and serve the needs of members of law-abiding society."