Louis Walsh considers case against Sun as probe dropped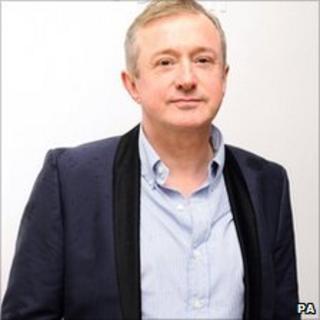 X Factor judge Louis Walsh is considering taking legal action against the Sun newspaper after Irish police said they had dropped an inquiry into a claim of an alleged indecent assault.
He said his libel lawyer had been instructed to "vigorously pursue" a case after the tabloid's story.
Dublin police have arrested a 24-year-old man in Navan on suspicion of making a false report against him.
The Sun said it was not commenting on Mr Walsh's statement.
Mr Walsh said: "I have robustly maintained from the outset that this alleged incident did not occur. While I obviously welcome today's confirmation from the Garda that the matter has been dropped I remain outraged that this story ran in the first place in The Sun."
He added: "I have no intention of letting this matter rest until I have received total and absolute vindication...
"This has been a hugely distressing time for me but I would like to thank all my friends and colleagues for their support and I am now just looking forward to getting back to work."
Mr Walsh, 58, is the only remaining member of the original panel now on the X Factor. He has managed a number of groups and performers, including boy bands Boyzone and Westlife.