Teenager held in custody over alleged website attacks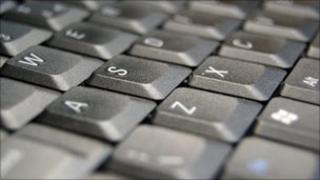 A 19-year-old man charged with five computer offences, including attacking the Serious Organised Crime Agency's website, has been remanded in custody.
Ryan Cleary, from Wickford, Essex, did not enter any plea when he appeared at City of Westminster Magistrates' Court.
Mr Cleary was remanded in police custody for three days.
The teenager was arrested at his family home on Monday as part of a Scotland Yard and FBI probe into attacks on a number of websites.
Ben Cooper, defending, told the court: "He has been assisting with police inquiries so far and is keen to continue doing so."
Mr Cleary will be detained at London's Charing Cross police station for further questioning.
The teenager is alleged to have set up a distributed denial of service attack on the Serious Organised Crime Agency (Soca) on 20 June.
A distributed denial of service typically involves flooding a target website with data, in an attempt to overwhelm it so it cannot serve its legitimate users.
He has also been accused of attacking the website of the International Federation of the Phonographic Industry in November 2010.
Mr Cleary allegedly attacked the British Phonographic Industry's website in October.
He was charged under the Criminal Law Act and Computer Misuse Act by the Met Police's e-crime unit.
The charges against Mr Cleary include conspiring with other unknown people on or before 20 June to construct a botnet - a collection of hijacked home computers - to conduct distributed denial of service attacks.
He is also charged with making, adapting, supplying or offering to supply a botnet, intending that it should be used to commit, or to assist in the commission of a distributed denial of service attack.