Police 'fail' disabled people suffering hate crime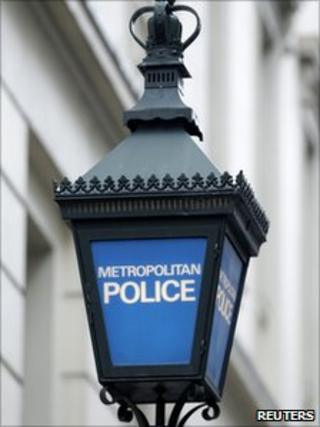 Disabled people are being failed by police and left to suffer abuse, a learning disability charity has said.
Mencap, launching a three-year campaign against hate crime, said there was a "general lack of police understanding of disability hate crime".
It said lack of police action meant "years of harassment... escalating into more serious incidents".
Police said they took the issue seriously, but it could be hard to recognise people's problems.
Mencap's Stand By Me campaign calls for a dedicated officer within each force to deal with hate crime, and for all officers to be trained to spot and tackle the crime.
It comes after Fiona Pilkington, 38, killed herself and her disabled daughter Francecca Hardwick, 18, in 2007 following 10 years of sustained abuse and harassment by a gang in Leicestershire.
In a survey of about 1,000 adults in March, the charity found that one in two people believe those with disabilities are more likely to be the targets of abusive comments or aggressive behaviour than others.
Two in three consider abusive comments such as name calling directed at someone with a disability as a hate crime.
This rises to three in four when aggressive behaviour such as pushing or hitting is involved, the survey suggested.
Mencap also highlighted the case of David Askew, 64, of Hattersley, Manchester, who collapsed and died last March.
He had been repeatedly harassed by local youths over a 10-year period, and an Independent Police Complaints Commission (IPCC) report found there were "systemic failures" in policing.
His family had called police 88 times between January 2004 and March 2010.
Mencap chief executive Mark Goldring said: "When hate crime takes hold, it stops people living their lives in the way they want to."
He said the deaths were "just two examples of where low-level harassment ignored by police was allowed to escalate into sustained abuse with fatal consequences".
He added: "Today's report proves that police have not got to grips with disability hate crime, let alone crime against people with a learning disability.
"Too often they accept abuse as a part of their daily life. Early intervention is vital if people with disabilities are not to live in fear."
'Hidden' disability
The chief constable of Devon and Cornwall Police, Stephen Otter, who is responsible for equality diversity and human rights for the Association of Chief Police Officers, said police took the issue seriously.
He said police had begun a training scheme with the NHS to help officers, but it could be hard to recognise people's problems.
"When you're a police officer on the front line, you're dealing with people in the severest of need and sometimes what can be overlooked is their learning disability or a mental illness, because they're sometimes hidden behind all sorts of other factors.
"And I'm not trying to make an excuse for some of the things that haven't worked well, but just saying how difficult it is for officers to make a decision about the need of the individual."
A Home Office spokesman said police were recording hate crime data centrally, which would "help the police to target resources more effectively".