Chris Huhne urges energy customers to switch suppliers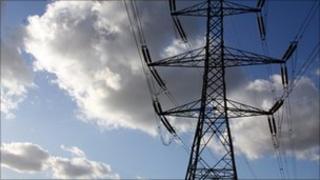 Consumers should vote with their feet and switch to a different supplier if their power company raises its charges, Energy Secretary Chris Huhne has said.
In an interview with the Observer, Mr Huhne said people did not have to take price increases "lying down".
He urged people to hit firms "where it hurts" by finding a cheaper supplier.
Scottish Power has this week announced big rises in gas and electricity prices and there are fears the other five major suppliers will follow suit.
Mr Huhne said: "Consumers don't have to take price increases lying down. If an energy company hits you with a price increase, you can hit them back where it hurts - by shopping around and voting with your feet."
Mr Huhne is expected to announce new measures this week to make it easier for smaller companies to compete in the energy market.
He said: "Right now, only one in five people switch suppliers. I want to see more switching, more competition and more companies in the market.
"The big six only have a few minnows snapping at them, who are kept artificially small. By scrapping red tape for small players they can become serious challengers and help keep bills down."
'Deep concern'
On Tuesday Scottish Power revealed price increases of 19% for gas and 10% for electricity from 1 August, affecting 2.4 million households in the UK.
The company blamed the rises on a sharp rise in the wholesale cost of gas.
Scottish Finance Secretary John Swinney has called for talks with the supplier over the move.
He said: "I am deeply concerned at the scale of Scottish Power's price increases and I am seeking an urgent meeting to hear why they think increases of this scale are justified.
"Any fuel price rises have an impact - yet these increases will leave many households, in particular vulnerable consumers, in real, real difficulty."
A spokesman for Scottish Power said the company always co-operated with parliamentary requests and it looked forward to the meeting with Mr Swinney.