Equality and Human Rights Commission staff to strike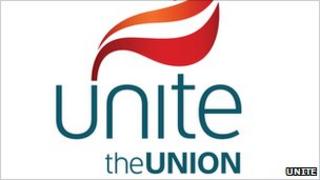 Staff at the Equality and Human Rights Commission (EHRC) are to strike next week in protest at planned job cuts.
Trade union Unite said its members would walk out for an hour on Monday at EHRC offices in London and Birmingham, with more strikes possible on 30 June.
Richard Munn, of Unite, said the union felt the proposed cuts could move the EHRC away from helping individuals.
There was a feeling that the cuts were aimed at turning the body into a think tank, he said.
"Plans are afoot to close regional offices, and the helpline and grants function are under threat as well," he claimed.
He accused senior management of being wary of discussing plans with trade unions in a "constructive fashion", adding that the public "should be worried about the direction the EHRC is taking".