Rich list suggests UK richest seeing funds recovering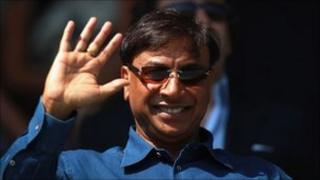 The UK's wealthiest people have rebounded from the recession increasing their worth by 18% in the past year, the Sunday Times Rich List says.
The economic crisis wiped £155bn from collective wealth of the 1,000 richest people in 2009, but they are now worth £395.8bn, according to the survey.
The number of billionaires in the UK now stands at 73 - up from 53.
It includes its first self-made woman billionaire, Specsavers' Dame Mary Perkins.
The 67-year-old is worth - along with husband Douglas and their family - £1.15bn, a 42% increase from last year.
There are now 108 women among the 1,000 richest - the first time the proportion has surpassed 10%.
Music
"Music has had a really, really good year. Sir Paul McCartney is still the richest performing musician in Britain - he has an extra £20m this year, up to £495m," Tristan Davies, executive editor of the Sunday Times told the BBC.
"All the other golden oldies that you'd expect - Elton John, [Mick] Jagger, Sting and Keith Richards - have also done well," he added.
A fortune of at least £70m is needed to get into the 2011 list, compared to £63m in 2010 and £55m in 2008.
Failing fortunes
Steel magnate Lakshmi Mittal continues to top the list, but his fortune has fallen by nearly £5bn (22%) in the past year, now standing at £17.5bn.
The drop in share price of his business AcelorMittal made him the highest faller in the list in terms of total wealth.
The biggest increase in wealth was seen by another steel magnate, Alisher Usmanov, moving up six places to number two after adding £7.7bn to his fortune.
The Duke of Westminster has increased his wealth by £250m but falls out of the top three for the first time since 1999.
Another new billionaire is Tory peer Lord Kirkham, 66, with his family, after selling sofa business DFS to private equity group Advent International. The Kirkham family's wealth stands at £1bn, up from £430m last year.
There are 40 British-born billionaires including Charles Dunstone, 46, the chairman of Carphone Warehouse and Talk Talk.
His fortune has risen by £396m to £1bn in a year, after the demerger of Carphone Warehouse, which he co-founded in 1989, and Talk Talk.
The highest new entry among the 100 women is Xiuli Hawken, 48, worth £1.066bn.
Married to a London teacher, she made her property fortune converting air raid shelters in China into underground shopping malls.
The list, compiled by Philip Beresford, is based on identifiable wealth, such as land, property, other assets such as art and racehorses, or significant shares in publicly quoted companies, and excludes bank accounts.