Jonathan Sumption QC appointed Supreme Court judge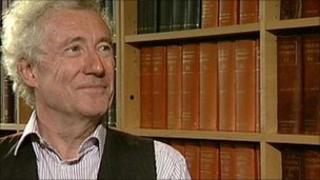 One of the country's most high profile barristers has been appointed a judge to the UK's highest court.
Jonathan Sumption QC has been appointed to the Supreme Court along with Lord Justice Wilson.
Mr Sumption was once described as having "a brain the size of a planet".
The move follows the retirement of Lord Saville and the imminent retirement of Lord Collins, and satisfies the statutory requirement that there shall be 12 Justices of the Supreme Court.
The 62-year-old, who is widely regarded as having one of the most brilliant legal minds in the country, represented the government at the Hutton inquiry and is currently acting for the Chelsea owner Roman Abramovich.
Mr Sumption is the first barrister for 60 years to jump straight from the Bar to a seat on the UK's highest court.
And his appointment is not free from controversy.
It is known that an earlier application was opposed by senior judges apparently upset that the high earning QC was leapfrogging less well paid serving judges.
And there has been some adverse press comment about Mr Sumption's acceptance of the lucrative Abramovich brief which it is said might delay him from taking up his new post, perhaps until 2012.
Mr Sumption said: "This is a challenging time for the development of the law, and I am honoured to have the opportunity of contributing to the work of one of the world's great common law courts."
What no one disputes, is that his outstanding intellect qualifies him for the job.