Prosecutor reviews Ian Tomlinson inquest evidence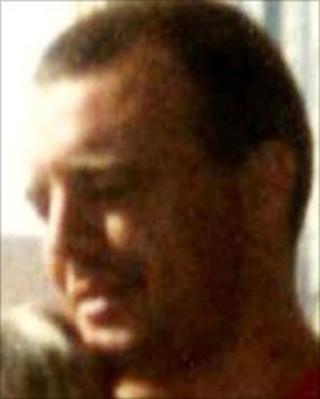 Evidence that emerged during the inquest into the death of the newspaper seller Ian Tomlinson is to be reviewed by the Director of Public Prosecutions.
Keir Starmer will decide if the policeman who pushed the 47-year-old to the ground at London's G20 protests should be charged with manslaughter.
Pc Simon Harwood is facing a police misconduct hearing which will be held in public, it has been announced.
He has said he "did not foresee" that his actions would cause the fall.
The BBC's Danny Shaw said Pc Harwood's tribunal would not be the first to be held in public, but it is believed to be the first in London.
On Tuesday, the inquest jury concluded Mr Tomlinson had been unlawfully killed and that Pc Harwood had used "excessive and unreasonable force".
'Irreconcilable conflict'
Last year the Director of Public Prosecutions ruled out manslaughter charges saying it could not be proved beyond reasonable doubt Mr Tomlinson's death was caused by Pc Harwood pushing him to the ground.
Mr Starmer said at the time there was an "irreconcilable conflict" between medical experts.
His review will now consider whether enough additional evidence has emerged since then to support a manslaughter prosecution.
At the inquest six doctors said Mr Tomlinson died from internal bleeding and in the words of the coroner, they all found to a "greater or lesser degree" a "direct link" between the push and the newspaper seller's collapse.
Jules Carey, a solicitor representing the Tomlinson family, called for post mortems in certain high profile cases to be videotaped.
"It would limit conflict in these sorts of situations where pathologists disagree, if it was all recorded," he said.
Mr Tomlinson collapsed and died after he was hit by a baton and pushed to the ground by Pc Harwood at the protests in the City of London on 1 April 2009.
The jury decided Pc Harwood acted illegally, recklessly and dangerously, and used "excessive and unreasonable" force in striking Mr Tomlinson.
Jurors added that the newspaper seller, who was not taking part in the protests, posed no threat.
After the verdict, Pc Harwood reiterated "how sorry" he was that Mr Tomlinson died but went on to dispute the jury's conclusion.
A statement released by his lawyers Reynolds Dawson said: "The mass of video and other evidence gathered by the IPCC [Independent Police Complaints Commission] now presents a picture very different from the one which Pc Harwood had on the day.
"In particular, he wishes that he had known then all that he now knows about Mr Tomlinson's movements and fragile state of health.
"Pc Harwood did not intend, or foresee at the time, that his push would cause Mr Tomlinson to fall over, let alone that it would result in any injury."
On Wednesday, the IPCC said it had directed the Metropolitan Police to hold Pc Harwood's gross misconduct hearing in public.
IPCC commissioner for London Deborah Glass said the decision was made because of the "gravity and exceptional circumstances" of the case.
Pc Harwood is facing four allegations at the misconduct hearing:
That he struck Ian Tomlinson on his left thigh with his baton
That he pushed Ian Tomlinson so that he fell to the ground
Such dangerous actions inadvertently caused or contributed to the death of Ian Tomlinson on 1 April 2009
The use of force was not necessary, proportionate or reasonable in the circumstances.
The BBC's home affairs correspondent Danny Shaw said the first ever public police misconduct hearing was in November 2007 when two Warwickshire police officers were found guilty of a breach of the Police Code of Conduct.
It followed the death of Colette Lynch who died of stab wounds following a disturbance in Rugby in February 2005. A 35-year-old man, Percy Wright, was convicted of manslaughter on the grounds of diminished responsibility.