Jo Yeates' landlord Christopher Jefferies to sue papers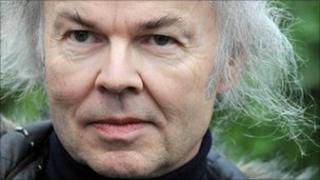 The landlord of murdered landscape architect Jo Yeates has launched libel and privacy claims against a string of newspapers, his lawyer has said.
Christopher Jefferies is suing papers including the Sun, Daily Mirror, Daily Mail, Daily Express and Daily Star.
Mr Jefferies, from Bristol, was the subject of media scrutiny after he was arrested last December on suspicion of murder. He was released without charge.
None of the papers contacted by the BBC has so far commented on the action.
Mr Jefferies is "seeking vindication of his reputation for the terrible treatment he received" at the hands of the press, his lawyer Louis Charalambous said.
Record settlement
The partner at Simons Muirhead and Burton said he was hoping for a swift resolution to Mr Jefferies' case.
Miss Yeates vanished after returning to her basement flat in Bristol's Clifton area on 17 December.
Her body was found on a grass verge about three miles away on Longwood Lane in Failand on Christmas Day.
Another man has been charged with the murder and is awaiting trial.
In 2008, Mr Charalambous represented British expatriate Robert Murat, who received a record settlement in 2008 of £600,000 and an apology over "seriously defamatory" allegations in nearly 100 newspaper articles concerning the disappearance of Madeleine McCann.
In Mr Murat's case, the settlement was reached with the Sun, Daily Express, Sunday Express, Daily Star, Daily Mail, London Evening Standard, Metro, Daily Mirror, Sunday Mirror, News of the World and the Scotsman.
He later also settled out of court with BSkyB, for an undisclosed sum.