Whitehall accused of online blunders over secrets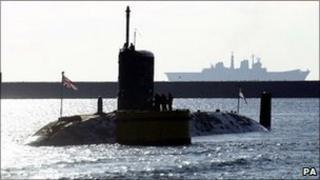 Three government departments have been accused of publishing details online that should have been kept secret.
The Daily Telegraph named the ministries as the MoD, Department of Health and Department for Communities.
The paper said the words in Freedom of Information documents appeared to be blacked out but could in fact be read using standard computer software.
The departments involved have not commented on the details of the story but said they took privacy seriously.
Classified information
The Telegraph said the MoD accidentally made public the names of officials.
The paper said the Department of Health and the Department for Communities and Local Government also published sensitive information.
The documents were published under the Freedom of Information Act.
The departments released the sensitive documents online but then failed to properly ''redact'' classified information, the Telegraph said.
The Ministry of Defence has already admitted publishing secret details about the UK's nuclear powered submarines.
A technical error meant blacked-out parts of an online MoD report could be read by copying and pasting into another document.
Review started
Details were reported to include expert opinion on how well the fleet could cope with a catastrophic accident.
Information also included measures used by the US Navy to protect its nuclear submarines, the Daily Star Sunday reported.
Some parts of the declassified dossier, published on the Parliament website, were redacted to protect sensitive information.
The Ministry of Defence was alerted to the blunder when it was contacted by the newspaper.
The MoD said it was starting a review of how it published sensitive details online.