Coroner calls for safety review of gap year adventures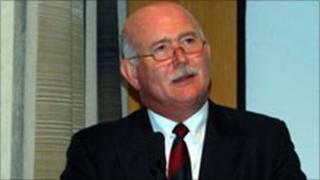 A coroner has asked the government to review international adventure holiday companies' safety procedures.
It follows the death of a 17-year-old student from Manchester, Luke Molnar, on a conservation trip to Fiji.
There are now concerns that new regulations, designed to set minimum requirements and safeguard travellers, are in fact toothless.
A government spokeswoman said a minister would respond to the coroner's concerns in due course.
Stockport coroner John Pollard recorded a verdict of unlawful killing at Luke's inquest.
He was electrocuted after touching a metal washing line on the remote Fijian island of Tokoriki.
Mr Pollard criticised the company which had organised the trip, Coral Cay Conservation, saying its safety arrangements were "weak, ineffectual and of very little use".
The company had produced literature saying the trips would have medical support, and that Coral Cay Conservation placed great emphasis on safety.
In fact the nearest doctor was on another island, and the expedition leader said at the inquest that she had not had any health and safety training.
Now Mr Pollard has written to the business secretary, Vince Cable, asking him to review the regulation of companies offering overseas adventure travel.
Mr Cable has to reply within 56 days to explain what action he intends to take.
'Voluntary compliance'
Luke's parents told 5 live Investigates they welcomed the move.
"The coroner's questions will help us in our fight to improve legislation for these types of companies... to ensure that what they say they do they actually do, that staff are trained, that practices regarding health and safety are followed, that medical officers are there, and that everything is as it should be," said Gill Molnar.
In a statement on its website, Coral Cay Conservation said the tragedy had "shocked and saddened the whole organisation".
An estimated 250,000 Britons take gap-year trips each year, according to a survey by the website gapaid.com.
The government does not regulate the overseas adventure travel industry and health and safety laws covering adventure activities in the UK do not apply elsewhere.
Since Luke's death in 2006 a new set of guidelines - labelled BS 8848 - has been introduced by the British Standards Institute (BSI).
The guidelines are supposed to set minimum requirements "developed specially for UK organisations that offer adventurous activities abroad, to make sure that ventures are planned and managed with care".
But compliance with the standard is voluntary, and its implementation is not monitored by any independent organisation.
Steve Molnar says they made exhaustive checks about health and safety on Luke's trip before he left for Fiji.
He said: "If a body is only self-regulated and you're told what they wish to tell you, and it's not in practice, then at some point, as in Luke's case and others, the failings are shown and consequently it results in a fatality, and that is the part that should never happen."
The BSI says there has been a "strong interest" in BS 8848 from organisations including the Royal Geographic Society, Raleigh International and Girlguiding UK.
But no register is kept of providers which comply with it.
Organisations can, if they wish, "self-certify" or ask an outside assessor to accredit their compliance with the standard.
In 2009 the Brathay Exploration Group, an adventure travel charity based in Cumbria, took a group of young people on a walking expedition to the Picos de Europa mountains in northern Spain.
The trip ended in tragedy when Andrew Lucas, 17, from Louth in Lincolnshire, fell 1,000 feet to his death at a mountain campsite.
'Unsatisfactory'
In this case too, the coroner criticised health and safety arrangements.
Recording a verdict of accidental death, Stuart Fisher said: "Insufficient account was taken of the age and experience of the participants".
He said: "Had an exhaustive risk assessment been carried out and properly communicated, the tragedy may have been averted."
Andrew Lucas's father, Howard Lucas, told 5 Live Investigates that parents cannot trust the way the standard is being implemented.
"If BS 8848 had been applied properly we are absolutely certain that Andy would not have died such a terrible death, under the circumstances he did, on that fateful day in July 2009," he said.
Brathay Exploration Group says it has learned lessons from the tragedy.
The group's chairman, Trevor Roberts, expressed his condolences to Andrew Lucas's family and said Brathay was reviewing all its procedures.
It has suspended all expeditions involving under-18s and will insist on higher qualifications for its leaders.
But Mr Roberts acknowledged that the current system of regulating adventure travel abroad is unsatisfactory.
"I would say its credibility could definitely be improved," he said.
"Whether that is done by the government or by the industry itself matters less than that what comes out of it is credible and actually workable."
A spokeswoman for the Department of Business, Skills and Innovations confirmed that Mr Cable would reply to Mr Pollard's letter within the required time frame, but could not say what action, if any, he intends to take.
You can hear the full report on 5 live Investigates on Sunday, 3 April at 2100 BST on BBC Radio 5 live.
You can also listen again on the BBC iPlayer or by downloading the 5 live Investigates podcast.