'No-win, no-fee' changes announced by Ken Clarke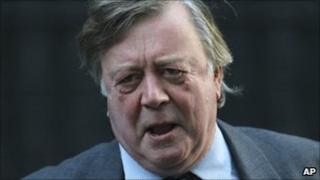 Changes to "no win, no fee" cases in England and Wales have been announced by Justice Secretary Ken Clarke.
He told the Commons that lawyers would no longer be able to claim "success fees" from the losing side, and should instead receive a share of the damages.
The government says it hopes the changes will act as a disincentive to anyone bringing "spurious cases".
But shadow justice secretary Sadique Khan warned they "could restrict access to justice" for poorer claimants.
The proposals follow a review carried out by Lord Justice Jackson in 2010 at the request of the previous government.
The judge found huge rises in civil litigation costs in England and Wales in recent years and said reforms could save people millions.
According to the BBC's legal correspondent, Clive Coleman, critics say the scheme can encourage unscrupulous lawyers to take frivolous accusations to court.
'Stressful and expensive'
Mr Clarke told the Commons that he wanted to restore "proportion and confidence" in the justice system.
He said the current "no win, no fee" arrangements often encouraged defendants to settle - even when they were in the right - because of the fear of huge legal bills.
"We plan to end the recoverability of success fees and insurance premiums, which drive legal costs, award claimants a 10% uplift in general damages where they have suffered loss, and then ensure that they take an interest in controlling the bills being run up on their behalf by expecting them to pay their own lawyer's success fee," he said.
The proportion of any damages that can be taken by lawyers will be capped at 25%.
The justice secretary said he believed "no win, no fee" was one of the reasons for recent increases in the cost of car insurance, and he hoped the planned changes would help drive premiums down.
He also estimated they would save the NHS about £50m a year.
According to the Ministry of Justice, in 2008-09 the health service paid out £312m in damages but £456m in legal costs.
'Devil in the detail'
Mr Clarke also launched a consultation on plans to overhaul the handling of civil cases, saying the current system had become "slow, stressful and expensive" after "15 years of stagnation".
He said he wanted small-value cases involving claims of up to £15,000 to be referred automatically to mediation services rather than court. The current limit is £5,000.
He also said he planned to raise the minimum value of a case that could be sent to High Court to £100,000.
"We are trying to deliver a civil justice system which is more equitable, accessible and just," he told MPs.
"Resorting to the law need not be the long, drawn-out nightmare that so many ordinary people experience today."
Mr Khan said the proposals were "difficult to disagree with on face value", but "the devil would be in the detail".
"Those suffering injury through the negligence of public or private bodies, who cannot afford to fund actions privately, must have recourse to the civil justice system," he said.
"There's a fear that these plans go so far in trying to keep down costs that some claimants with meritorious cases will find it difficult, if not impossible, to find a lawyer to take their case."