'Memories' of historic abuse leading to justice errors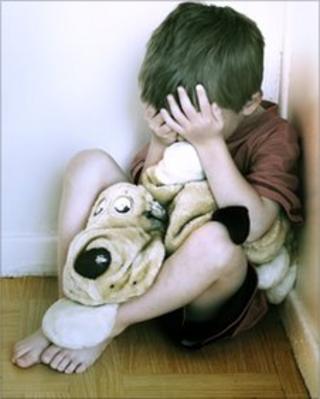 Historic abuse trials often rely on evidence from memory alone. But how reliable is memory? Some in the legal world now fear such cases could be creating a "whole new genre" of miscarriages of justice.
In an instant, Frank Joynson's life came crashing down.
For 40 years he had had an unblemished career looking after children in care. Then one morning in May 2006, he was told the police were at the door.
One of the young boys he had looked after 35 years earlier had come forward and alleged Mr Joynson had sexually abused him.
"I was totally in shock," he said.
"They did mention the school I had worked at, where the allegations supposedly came from, but I had left that school in 1971 and I had no contact with it at all. It was in my past."
Compelling witnesses
As the police investigation continued, four other boys came forward claiming Mr Joynson had also abused them. Eventually the case went to court. From the moment the trial began, Mr Joynson says he knew he would be found guilty.
His accusers - now men in their 50s - made compelling witnesses, their memories seemingly so clear.
"When the accusers go into the witness box it sounds terrible. It really does sound terrible," he said.
"The detail made it all very believable. It was immensely difficult because you know as a person this is not me.
"They are portraying me as something I know I'm not."
But Mr Joynson's instinct had been right. He was found guilty of 12 counts of indecent assault and two counts of serious sexual assault. He was sentenced to 13 years in jail.
His legal team fought on though, and managed to take his case to the Court of Appeal.
After serving 12 months, Mr Joynson's conviction was quashed.
'Unfair' trial
Central to the appeal hearing was the issue of memory. One of Frank Joynson's accusers had claimed he was abused while being made to sit on his lap.
But his mother had told police at the time that the boy had complained about sitting on his headmaster's lap - a man previously convicted of abuse some years earlier.
Without documents to corroborate events, the Appeal Court accepted that Mr Joynson had not had a fair trial.
Mark Barlow was Mr Joynson's barrister. He says he has worked on hundreds of other historical abuse cases over the past 16 years.
As in Mr Joynson's case, many turn simply on memory which, he warns, is very dangerous territory.
"There is a new genre of miscarriages of justice in this country and they are historic sex allegations and they are very difficult and they destroy lives," he said.
"We are now in a situation where the court - at its peril - is ignoring the issue of the reliability of memories. What causes me the biggest concern is that I cannot see the matter being resolved."
Mark Barlow and many others within the criminal justice system believe it is crucial that expert witnesses - psychologists trained in the science of memory - are called to give evidence in such cases.
'Absolutely broken'
But there is a dispute among the scientists about exactly how memory works and how reliable it is. And this worries the former solicitor general Vera Baird QC.
"I think it is possible to over-rely on expert evidence. Probably what one ought to do is to rely on the common sense and life experience of jurors to sift through what is being said and to come up with some kind of common-sense conclusions."
There is no doubt these cases are among the most difficult in the criminal justice system.
Jane - not her real name - says she was abused for about four years by a male babysitter.
She said: "I can't remember a first time. What you are aware of is that situations have occurred more than once, and certain familiar things which I can even feel now, talking about it, is the feeling of dread when my bedroom door would swing open.
"Because I knew what was coming next, an awful feeling."
It was 10 years before she spoke about it to anyone. Another 20 before she went to the police.
They decided to prosecute and Jane gave evidence in court for a day-and-a-half.
But the evidence of memory experts brought the case crashing to a halt.
They cast doubt on the reliability of her memories and suggested there was a possibility they could be false.
She was told the judge felt that on the basis of that evidence, it could not be proved beyond reasonable doubt that her memories were real.
"I went to pieces," she said.
"You are absolutely broken because it has taken everything in you and all your strength to do what you did in court. To know that it came to nothing... I feel very let down."
Jane says not being believed was the worst thing, and echoed what her abuser said to her at the time.
"He was right. He told me all those years ago that they wouldn't believe me and they didn't," she said.
File on 4 is on BBC Radio 4 on Tuesday, 29 March at 2000 BST and Sunday 3 April at 1700 BST. Listen again via the BBC iPlayer or download the podcast.