Man charged with Hong Kong murder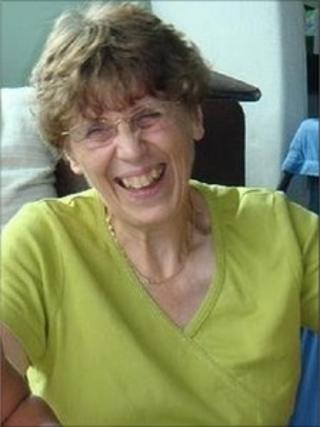 A man has been charged by police in Hong Kong with the murder of a British woman whose body was discovered in a flat.
Janet Gilson, 64, a Salvation Army worker from Leigh-on-Sea, Essex, was found at her niece's property on Lamma Island on Saturday.
It is understood the arrested man is the estranged husband of the victim's niece, Julia Fareed.
Ms Gilson had been reported missing three days earlier by her niece.
Police in Hong Kong would not confirm the identify of the suspect except to say he was an "expatriate".
Mrs Fareed was quoted as telling Hong Kong's South China Morning Post newspaper that the suspect being held for the past two days was her husband.
He was arrested on Saturday and will appear in Eastern Magistrates' Court on Hong Kong Island on Tuesday morning.
Ms Gilson reportedly suffered head injuries but police could not confirm if she had died from them.
She had arrived in Hong Kong on 6 March and was last seen on Tuesday in the village of Tai Yuen Village.
It emerged that she had retired only recently.
In a statement Major Carol Bailey, who is a regional manager for the Salvation Army, said: "She was a deeply spiritual woman and was highly respected and loved by all those with whom she came into contact."