Phone hacking: Met chief Yates challenges claims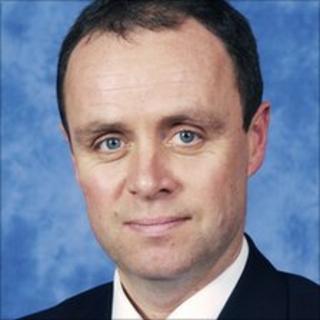 A senior Met Police officer has offered to face MPs to "rebut" claims he misled Parliament by suppressing the full extent of the phone-hacking scandal.
Acting Deputy Commissioner John Yates has offered to appear before two committees to put the record straight.
He is accused of misleading MPs by claiming there were only eight to 12 victims of News of the World hacking.
Ex-Labour minister Chris Bryant also accuses his force of conspiring with the paper to cover up the scandal.
Mr Bryant, who claims he is a victim of hacking himself, last week said the Met had failed to "join up the dots" of the original inquiry.
He said senior officers met executives at News Corporation - which publishes the News of the World - on at least 13 occasions during their investigations.
Social engagements
The MP claimed phone hacking went beyond the paper's royal editor Clive Goodman and private investigator Glenn Mulcaire, who were jailed in January 2007 following the original investigation.
The Met launched a "robust" new investigation last month following new information.
Mr Bryant, who claimed he could name at least eight MPs who had been victims, also said News of the World executives met senior officers during the original police probe and when there were calls to reopen it.
He said Met commissioner Sir Paul Stephenson met the paper's executive editor Neil Wallis in September 2006, a month after Mulcaire was arrested along with Goodman.
Senior officers were also invited to dinners and social engagements on a dozen other occasions, he claimed.
One meeting between Mr Yates, who was then assistant commissioner, and News of the World editor Colin Myler happened amid public pressure to reopen the investigation, he alleged.
A Met Police statement said Mr Yates had written to the Culture, Media and Sport Select Committee and the Home Affairs Select Committee on Tuesday.
It said he offered to appear before them "if they so wish or think it appropriate, to provide the evidence necessary to rebut the allegations that Mr Bryant has made".
Four alleged phone-hacking victims have reached out-of-court settlements with the newspaper, including celebrity publicist, Max Clifford, who received a reported £1m.
Fourteen people, including football agent Sky Andrew, comedian Steve Coogan and sports commentator Andy Gray are now suing News International, and it was recently ruled Mulcaire must give evidence in other cases.