UK takeaway jobs ban for immigrants from outside EEA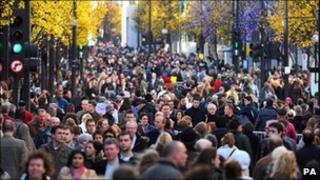 Migrants from outside the European Economic Area will no longer be allowed to work in the UK as chefs in takeaway restaurants, the government has said.
The ruling comes after the Migration Advisory Committee (Mac) was asked to review the country's skill shortages.
A similar ban will apply to workers such as hairdressers, beauty salon managers and estate agents from April.
The number of skilled migrants not from the European Economic Area is being capped annually at 21,700.
Sheep shearers
The Home Office has already announced that only graduate-level non-European Economic Area (EEA) workers will be allowed to apply to come to the UK.
Now it has reduced the list of jobs where there is a skills shortage in the UK by eight occupations, with senior care workers, sheep shearers and pipe welders removed, following advice from the the UK Border Agency's Mac.
Chefs will need to have graduate-level qualifications, with a minimum of five years' experience in an equivalent role, and need to earn at least £28,260 per year after their accommodation and food.
Those from outside the EEA wanting to work in fast food outlets and takeaways will not be allowed in to the UK at all.
'Workforce skills'
Immigration Minister Damian Green: "These changes will allow firms to bring in people with necessary skills without migrants becoming the first resort to fill a wide range of available jobs.
"This government is also determined to get people back to work and provide business with the skills they need from the British workforce - reducing the need for migrants at the same time as we reduce their number."
The government wants to cut net migration from about 200,000 a year to tens of thousands by 2015.
The EEA comprises countries in the European Union and European Free Trade Association.