MP raises Goodwin media ban order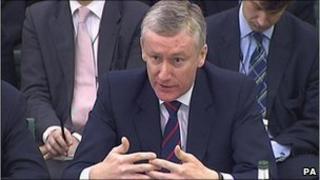 An MP has said the former boss of Royal Bank of Scotland, Sir Fred Goodwin, has obtained an injunction which bans the media from even calling him a banker.
Sir Fred was widely criticised for his role in the near collapse of RBS.
Lib Dem MP John Hemming raised the matter of the ban on information about Sir Fred in the Commons, using parliamentary privilege.
Leader of the House Sir George Young said a debate in Westminster Hall soon would cover freedom of speech.
However he cautioned MPs about discussing legal proceedings and court responsibilities.