US charity pays drug addicts to use birth control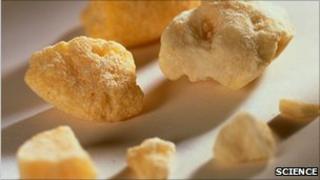 A US charity says it has paid 26 female drug addicts in Britain to have contraceptive implants or coils fitted.
Project Prevention told BBC Radio 5 live it had given the women initial payments of £60 and a UK charity now wanted to trial a similar scheme.
The charity had controversially offered to pay addicts £200 to be sterilised when it launched in the UK in October.
But it has now said no women took up that offer because the British Medical Association did not back the proposal.
Instead, the charity said, it is focusing on paying addicts to use birth control.
The charity was founded by Barbara Harris after she adopted four out of eight children born to a crack addict in Los Angeles.
She told 5 live that offering addicts money was the best way of getting their attention.
"If these women get on birth control, it's one less thing they have to worry about in their lives," she said.
"These women don't want to conceive children that are just going to get taken away from them.
'Silver bullet'
"I've spoken to many over the years and asked them why they don't use birth control and they've told me that all they're thinking about is getting high and how they're going to do that."
Under its scheme, addicts who contact Project Prevention can receive annual payments of around £200 for as long as they can prove they are using birth control. The money is paid by cheque in three instalments.
"I have a whole file full of letters from women that we've paid saying 'thank you for helping me do the first responsible thing I've done in my addiction'," said Mrs Harris.
Several British drug charities condemned the work of Project Prevention when it launched in the UK.
DrugScope said the concept of paying addicts to be sterilised was "exploitative, ethically dubious and morally questionable".
The charity's chief executive, Martin Barnes, said by offering cash incentives for contraception, Project Prevention was trying to present a "silver bullet" based on "stigma, prejudice and a simplistic response" to complex issues.
"To offer cash incentives to people who might be stealing, committing crime perhaps to pay for drugs… you then question how informed and consensual those decisions actually become," Mr Barnes said.
However, some of Mrs Harris's ideas have found support in the UK.
Welsh drugs charity Kaleidoscope said it wanted to launch a similar scheme.
Kaleidoscope's chief executive, Martin Blakebrough, said rather than being paid in cash to use contraception, addicts would be offered £50 supermarket vouchers to attend a family clinic and agree to a "planned approach".
He said addicts would need to talk to Kaleidoscope about sexual behaviour and the risks associated with it, such as sexually-transmitted diseases and pregnancy.
"In terms of pregnancy, we would like to work with those who'd like a child to be in the best physical or mental state," he said.
"For those who don't want to have a child, we want to support them with the best prevention methods available."
'Ridiculous'
A recent report for the charity by Bernadette Hard, a GP specialising in substance misuse, estimated that more than 250,000 children are affected by parental drug abuse in the UK.
The study also found that around a third of all social work cases involve substance abuse by parents, costing the taxpayer around £117m a year.
Tammi, a 25-year-old mother of two boys who visits the Kaleidoscope centre in Newport to pick up her methadone - a heroin substitute - said she could never forgive herself after her eldest son was born already addicted to the drug.
But she said giving cash to drug addicts for contraception was "ridiculous".
"That money is going to go straight on drugs and drink. It's a short-term fix that won't solve anything," she said.
'Informed choice'
A spokesperson for the British Medical Association said: "The BMA's ethics committee does not have a view on the charity Project Prevention.
"If a GP receives a request from a drug-addict patient for sterilisation or long-term contraception, the focus of the consultation must be on the overall interests of the patient."
A Department of Health spokesperson said: "The decision to use long-term reversible contraception must be an informed choice.
"There are a number of different methods of contraception, and clinical professionals should work with patients to help them to decide which method will be best for them."