ChildLine says calls from children in care up by 32%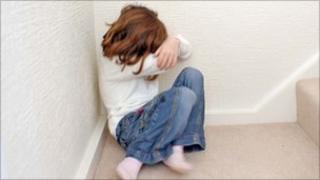 Calls to ChildLine from children in care in the UK have risen by 32% in the past five years, the charity has said.
One in 26 children in local authority care - a total of 3,196 - contacted it in 2009, reporting issues like neglect and sexual and physical abuse, it said.
It is calling for all those in care to have access to an independent advocate to speak up for them.
The Association of Directors of Children's Services was unavailable for comment when contacted by the BBC.
There were more than 83,000 children being looked after by UK local authorities in 2009, including those in foster and residential care, and those in institutions like prisons.
Unsettled
ChildLine said children as young as five were reporting serious failings in the care system.
Many, it said, talked about being "sick of life" and wanting to "give up and die", and complained of emotionally abusive or uncaring carers and being bullied by other children.
A significant number were deeply unsettled after being moved as many as 15 times a year, it said, and many had to be counselled about running away or self-harm.
ChildLine quoted one 14-year-old, Sarah, as saying: "I am in care because I was sexually abused by my stepdad. My carer has hit me and touched me up. I've reported it but they are not taking my accusation seriously."
Sue Minto, head of ChildLine, told the BBC that a lack of money should not be a reason to ignore the problem.
"Even if there is an issue about cost we need to have an awareness that these children are desperately unhappy," she said.
"Budget or no budget, we have to find a way to help them have a voice."
At present, children are only entitled to an independent advocate if they are making a formal complaint.
But Ms Minto said children needed regular access to an adult who could act as their friend and with whom they could speak more informally than a social worker or other local authority figure.
"Children need their own advocate for them so that they have an opportunity before their meetings to really talk about what they want and how they're feeling, and have some help to have that expressed at these meetings," she added.
Charity the NSPCC, which oversees ChildLine, is piloting a new advocacy service for 600 children in six local authority areas.