Report e-mail scams, National Fraud Authority urges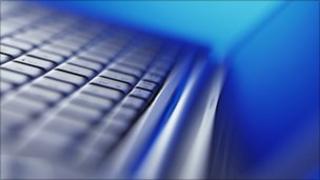 Millions of Britons who receive scam letters and e-mails are now being urged to forward them on just the once - to the National Fraud Authority.
The agency has launched a new operation to track down the fraudsters behind the multi-million pound industry in scam mail, but needs public input.
Details of how to forward e-mails are on the Action Fraud website.
Chief executive Dr Bernard Herdan said doing so would give "unprecedented" information about criminal activity.
"Both in terms of collecting lots of fraudulent e-mails and letters, and getting those e-mails sent to our website that we can send on to the police, that has not been possible before.
'Very experienced'
"It's really important that we do that in order to collect that data, deter the criminals and educate the public," he said.
The e-mails received by Action Fraud will be forwarded to the National Fraud Intelligence Bureau run by the City of London Police for collation and analysis.
Last year, more than 3,000 people reported being scammed but police believe many more are too embarrassed to admit they fell for them.
Mass marketing scams makes up a quarter of all reported fraud but accounts for 90% of losses, with the average victim who reports a fraud losing £27,000.
One victim, named only as Peggy, said she lost thousands of pounds after responding to requests for small amounts of money.
"They are so cleverly written, that you think, 'Oh this is my salvation'. I just sent my money off and fingers crossed and I hoped that something would materialise but of course it never does," she said.
She said she now receives about 100 letters every week - telling her she might have won anything from a car to £2m.
Rosalind Wright, from the Fraud Advisory Panel, said the fraudsters were "very experienced" and "very good psychologists".
"They know exactly how to get into your confidence. That's exactly what they are - confidence tricksters - and they can fool anybody," she said.