Daily Express editor to step down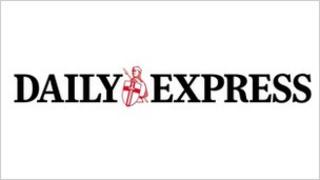 The Daily Express newspaper is to have a new editor, after Peter Hill announced he was stepping down.
Mr Hill said it had been "a huge privilege" to edit the paper, adding that he now intended to "explore new directions".
His current deputy, Hugh Whittow, will take over the post later this month.
Mr Hill joined the Daily Express in 2003, after editing its Northern & Shell stablemate, the Daily Star, for five years.
Announcing his departure, Mr Hill said: "It has been a huge privilege to edit two great national newspapers and now it's time to explore new directions.
"I want to thank my colleagues for their unstinting support and enthusiasm."
Richard Desmond, chairman of Northern & Shell, said: "Peter has been a tremendous asset to the company. We all wish him and his family well for the future."
Last week it was reported that Mr Desmond planned to move his Northern & Shell empire, which owns the Daily Star, Sunday Star, Daily Express and Sunday Express, out of London to a new development in Luton.
It would include a £100m printing facility and offices for up to 1,000 editorial staff. Mr Desmond is seeking permission from Luton Council to develop a site near Luton Airport.