Unmarried couples: What rights do they have?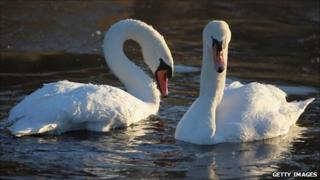 Unmarried couples should have more rights if they split up, the top family judge in England and Wales has said.
While Scotland has made moves to protect Scots cohabiting in Scotland and elsewhere in recent years, the current law in England and Wales does not appear to have caught up with modern life.
So if you are an unmarried co-habitee what rights to your property and money do you have should your relationship end and how does this differ to married couples?
Here solicitor Caroline Wright, of Boodle Hatfield, outlines the differences.
Unmarried couples
Many couples believe they have some protection as a common-law wife or husband. This is a complete myth. Unmarried couples have very little protection compared with those who are married.
Whether you have co-habited for two or for 20 years, your position does not improve and it is not uncommon for one partner (often the woman) to leave the relationship with nothing.
As the law stands:
If there are children, the claims of the partner with day-to-day care of the children are limited to child maintenance through the Child Support Agency, and if the non-resident parent earns more than £104,000 net, the court can order top-up maintenance payments for the children.
The court can also order that the non-resident parent provides a property, usually on trust, in which the children may live, but this reverts back to the other person when the children finish school or university.
An unmarried partner who stays at home and cares for the children cannot make any claims in their own right for property, maintenance, pension sharing etc.
Capital wise, each partner can keep whatever is in their own name and if the house is not in joint names, then the partner with the name on the deeds and who has paid the mortgage will keep the house, unless the other can establish that there was a common intention that they should have an interest in it (often an uphill struggle).
The position improves on death. Although there are none of the inheritance tax advantages of marriage, if one partner dies without making provision for the other by will, the survivor could make a claim against the estate and could in theory get the house they lived in together.
This anomaly is another reason for reform.
Married couples
Contrast this with the position for married couples. On divorce, the court has wide discretion to make whatever order is fair and all assets of both spouses are a part of a pool available for distribution.
The court can make a wide variety of orders on divorce including an order for the payment of a lump sum, property transfer orders, orders for maintenance for the spouse and for the children, orders varying certain types of trusts and pension sharing orders.