Royal wedding: What is the point of official foreign visits?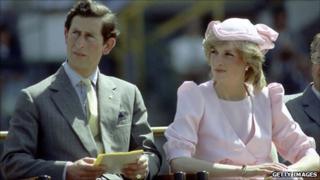 Speculation is rife about where William and Kate will head for on their first official foreign visit. Canada is the probable destination. It'll be a big test for the new princess, but says BBC royal correspondent Peter Hunt, Prince William's had a taste of what to expect.
Was this, I wondered, what it was like to be a prize exhibit in a zoo? Standing in a raised, cordoned off section of an Auckland bar, I watched as countless New Zealanders held their camera phones aloft and took pictures -- again and again and again. I was an incidental prey. Their target was the younger, taller, but also follicly challenged, individual chatting to me.
On that evening, last year, Prince William experienced the delights of the company of the British reporters who follow him on tour, while also being reminded of the interest he generates even when thousands of miles from home.
It'll prove to be useful training. Once he has cleared the enjoyable hurdles of a wedding and a honeymoon, another one will loom - the first overseas visit by the newly married couple. Their probable destination is Canada, though officials will not confirm the location until much nearer the time.
The North American commonwealth country would be an obvious and safe place for a prince and a new princess to visit. They first received a royal back in 1786. The Queen has dropped by more than 20 times. And, as things stand, the couple will, one day, be Canada's King and Queen.
It'll be a return visit for the second-in-line to the throne. A year after his mother's death, he was exposed to what the tabloids called "Wills mania", as crowds of girls turned out and screamed their approval wherever he went.
Concern for Kate
Thirteen years on, the teenagers will have grown up and their prince is no longer available. The focus, and an intense one at that, will be on his wife. Kate Middleton - she'll have acquired a title by the time she touches down in Ottawa - will be scrutinised for her dress, her demeanour and her way of doing things. William is bound to be concerned about how she will cope as a new entrant to a world he was born into.
As always, history is a useful guide. In 1983, William's parents undertook their first official tour together. They spent six weeks in Australia and New Zealand. Prince Charles viewed it as a "terrible baptism of fire" for his wife. According to his biographer, Jonathan Dimbleby, the heir to the throne felt upstaged and outshone by Diana. It would only get worse.
William and Kate's first trip won't be as long and the programme will include private time for the couple to relax away from the public gaze. The hope in royal circles will be that their relationship is more secure and that William is more emotionally robust and will cope if "Kate mania" manifests itself.
In the coming months, as officials prepare the schedule, one question is unlikely to distract them: "What is the point of such overseas tours?" The royals and their supporters insist the trips are a very effective form of diplomacy.
What's the point?
As the Foreign Secretary, William Hague, put it recently, when talking about the Queen in Oman: "It puts the highest possible seal of approval on government-to-government activity".
However, some question just how tangible the benefits are of such trips - and they point to the costs. When Prince Charles and his wife went to the Middle East in 2006 the bill for their specially chartered plane was £345,000.
William and Kate will embrace overseas tours at a time when the prince's grandmother must be looking to reduce the number she undertakes. Her first, as monarch, in 1954 was an epic, triumphant journey across Australia.
The Queen's likely to return there, later this year, for the Commonwealth Heads of Government Meeting. She will be 85; her husband will be 90. It might prove to be a moment to pass on responsibilities to others, including William and Kate.
Buckingham Palace could choose to promote this as the octogenarian monarch's last trip Down Under. If, - and it's a speculative, unconfirmed if - this happens, Australia's Queen would undertake a striking, potentially rather emotional visit to a country which may, one day, sever its link with the British Crown.