Illegal immigrant mother can stay, rules Supreme Court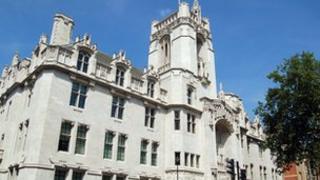 The Supreme Court has ruled that an illegal immigrant from Tanzania has the right to stay in the UK because her two children were born in Britain.
The woman arrived in the UK in December 1995 and made three unsuccessful claims for asylum, one in her own name and two using false identities.
She met a British man and they had two children, now nine and 12, who are British citizens.
The court said the woman's immigration history was "appalling".
The Supreme Court heard the woman, known only as ZH, arrived in the UK in 1995.
Two years after she arrived, she formed a relationship with a British man. They separated in 2005 but the father maintains regular contact with his children.
ZH made three claims for asylum, one of the which came after the children's father was diagnosed with HIV in 2007.
All three claims failed and immigration officials told her the children could be reasonably expected to leave the UK with their mother.
But in its ruling the court said her removal from the UK would "constitute a disproportionate interference with her right to respect for her private and family life, guaranteed by article 8 of the European Convention on Human Rights".
It said removing her would not be in the interests of her two children.
Giving the judgement, Baroness Hale said the need to maintain firm and fair immigration controls must be taken into account but the "best interests" of the children must be a "primary consideration".
"This means that they must be considered first," said Lady Hale.