Sportsman wins right to anonymity over sex life claims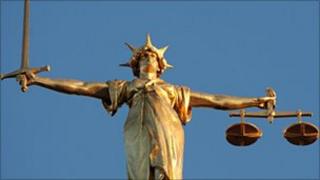 A well-known sportsman, who obtained an injunction preventing the media publishing details of his private life, has won a court appeal against a ruling which would have revealed his identity.
Judge Lord Neuberger ruled in favour of the man, known only as JIH.
He said JIH had been in a long-term relationship with someone referred to in court as XX.
He wanted to block a story claiming he had a sexual encounter with someone known by the alias ZZ.
The Court of Appeal heard that when JIH discovered that News Group Newspapers intended to publish a story based on information provided by ZZ, he began legal proceedings - without revealing his identity - in order to stop them.
When the matter reached the High Court, Mr Justice Tugendhat agreed to an injunction regarding the private information, but refused to continue an order granting the sportsman anonymity.
JIH appealed against that decision and his lawyer, Hugh Tomlinson QC, argued that by revealing that a named individual had won a secrecy order about his private life there would inevitably be great speculation about the details concerned - and in all likelihood, those details would eventually become public.
"The effect of the judge's order would be to put this claimant's life into the media spotlight - a huge intrusion into his private life," he said.
Overruling Mr Justice Tugendhat, Lord Neuberger said "the whole purpose of the injunction would be undermined" if JIH's name was revealed.
He added: "If we permitted JIH's identity to be revealed without permitting the nature of the information of which he is seeking to restrain to be published, then it would nonetheless be relatively easy for the media and members of the public to deduce the nature of that information; it would be a classic, if not very difficult, jigsaw exercise."