Children in care far from home 'at risk'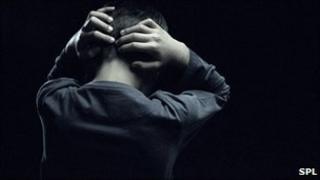 Charities are warning that thousands of children placed in care far from home are more vulnerable to criminality, drug abuse and sexual exploitation.
A third of the 64,000 children in local authority care in England and Wales live outside their local area.
The charities say long-distance placements often traumatise children who are already damaged and vulnerable.
From April, councils are due to be forced to have sufficient accommodation for children in their care.
Thousands of children are currently being looked after in foster or children's homes hundreds of miles from their local area.
Charities - including Barnardo's, the Who Cares Trust and Voice - say uprooting an already vulnerable child can be highly traumatic.
Children in care are often deeply damaged from past abuse, neglect, or growing up with addict parents, the charities say.
A shortage of local authority children's homes stems from child abuse scandals in the 70s and 80s, they say.
Private care homes have cropped up, but often in rural locations where property is cheaper.
Local authorities, which pay the private homes, remain responsible for the children, but social workers can struggle to maintain contact with them if they are accommodated far away.
The government plans to enforce a "sufficiency duty" on local authorities from April.
Intended to cut the number of children being sent away, councils will have to increase care provision for children in their local areas.