Fraud costs UK economy '£38bn a year'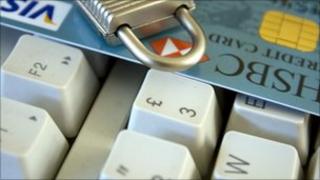 Fraud costs the UK economy £38bn a year, with more than half of that suffered by the public sector, according to official estimates.
The National Fraud Authority (NFA) said that if the total cost was broken down, every UK adult would be £765 worse off.
The NFA said "a stronger counter-fraud culture" was needed.
Cabinet Office minister Francis Maude said the £21bn cost of public sector fraud could pay for 800 secondary schools or 615,000 nurses.
He said: "Contrary to what many people think, fraud and error is not just confined to benefits and revenue.
"It affects every government department and impacts on the government's ability to deliver better public services, while stripping the civil service of vital resources. We can't and won't allow this to happen any more."
The cost to the private sector was £12bn and charities lost £1.3bn, the NFA reported, while individuals' losses were estimated at £4bn.
Frauds included marketing scams, bogus operators, fake lotteries and online ticketing and rental crimes.
The scale of public sector fraud reflected better reporting procedures, said the researchers, who added that it remained a relatively small proportion of total spending.
Bernard Herdan, of the NFA, said the authority's annual fraud indicator was a "blueprint" for work to tackle the "rising tide" of fraud.
Everyone should make an effort to protect themselves and share information on suspicious behaviour with the authorities, he said.
"We want to develop a stronger counter-fraud culture, which helps to disrupt fraudulent activity across the UK and globally," Mr Herdan said.
Last year's first annual fraud indicator reported a total cost of £30bn, but the NFA said the two reports were not directly comparable because some areas of fraud had been included for the first time this year.