Police hunt US-bought guns smuggled in hold luggage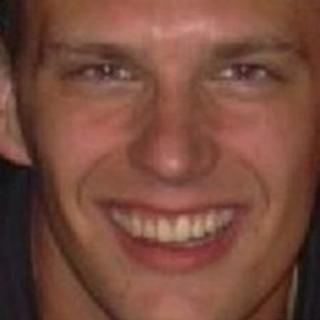 Weapons smuggled into the UK from the US in hold luggage are being hunted by police, it has been revealed.
American Steven Greenoe, 37, is accused in the US of smuggling 62 guns into the UK, including Glock and Ruger 9mm pistols.
Police fear many were sold on to criminal gangs in north-west England.
Documents posted in US courts reveal US officials questioned Mr Greenoe about the dismantled guns in his luggage, but he talked his way on to a flight.
One of the weapons allegedly bought by Mr Greenoe has been linked to a drive-by shooting in Wythenshawe, Manchester, last October, in which a man was hit in the leg.
In addition, Merseyside police in February arrested two suspected firearms dealers and recovered three Glock pistols Mr Greenoe had purchased in the US state of North Carolina the week before, investigators said.
Court documents obtained by the BBC reveal that in May, US transportation security agents at an airport in Raleigh, North Carolina, discovered several broken-down guns in Mr Greenoe's luggage after he had checked in for a flight to Atlanta, in the US.
Mr Greenoe, a US citizen born in Louisiana, told the agents he was a firearms salesman and that the guns were not in working order, court records indicate.
Believing Mr Greenoe to be travelling only to Atlanta, they allowed him to continue on his way. From Atlanta, he travelled to Manchester with the guns in his baggage, investigators said.
US prosecutors say Mr Greenoe purchased in the US and illegally transported to the UK an arsenal of weapons: dozens of Glock 9mm pistols, dozens of Ruger pistols and pistols of other makes.
Investigators said his cover story in case he was challenged by customs agents was to claim that disassembled and disguised firearm components in his luggage were in fact "inert and non-working" engineering samples.
'Genuinely shocking'
Det Ch Supt Simon Leach, of Lancashire Police, said his force was leading a criminal investigation into the activities of Mr Greenoe, in conjunction with the one under way in the US.
"It is essential that as part of this ongoing investigation that we continue to trace all the weapons that have not yet been recovered and therefore we would appeal to anyone who may have any information that could assist the investigation to come forward and contact police in confidence," he said.
Former Scotland Yard counter-terrorism chief Andy Hayman said details of the case were "genuinely shocking".
Writing in The Times, he said: "This makes a mockery of the stringent checks we all endure at US airports, such as removing our shoes and belts, having our toothpaste confiscated and all the other irritants.
"Steven Greenoe's guns could just have easily been bombs."