Police inspectors review undercover operations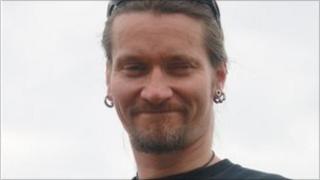 Inspectors are to review the scope of covert police operations following concerns over an undercover Pc who infiltrated environmental protesters.
Her Majesty's Inspectorate of Constabulary (HMIC) said it would look at the proportionality of such tactics.
Policing Minister Nick Herbert told MPs something went "very wrong" in the case of Mark Kennedy, who forced a trial to collapse when his cover was blown.
The Serious and Organised Crime Agency is to also carry out a review.
The inquiry, requested by the Association of Chief Police Officers, Nottinghamshire Police and the Metropolitan Police, will be in addition to that announced by HMIC.
In the meantime, Scotland Yard and police watchdog the IPCC are also investigating the role of the undercover Pc.
The IPCC - Independent Police Complaints Commission - will examine whether Nottinghamshire Police disclosed all relevant material to prosecutors.
The former Pc spent a reported seven years posing as activist Mark "Flash" Stone.
He caused the trial of six men accused of conspiring to shut down Ratcliffe-on-Soar power station in Nottinghamshire to collapse after he said he would testify for the defence.
'£200,000 expenses'
The HMIC said its review would take the Scotland Yard and IPCC inquiries into account.
Earlier, Mr Herbert told the home affairs select committee in a session on police financing: "It's clear to us all that something operationally has gone very wrong and that is now the subject of an IPCC investigation."
He said everybody was concerned by the case and it was right that the IPCC should investigate.
"We are as keen as anybody that it [the investigation] should not drag on. Equally I think it's very important that it is thorough, not least because of any wider implications that may be drawn from this particular failing," he said.
Mr Herbert said the government did not interfere in operational decisions about surveillance.
Committee chairman Keith Vaz said he would also write to the Association of Chief Police Officers (Acpo) over concerns Mr Kennedy was given a £200,000-a-year expenses account while working undercover.
Mr Kennedy has said his "world has been destroyed" after his covert work was exposed.
He claimed he was being made a scapegoat for the failure of the trial when, in fact, "a lot of mistakes" were made in the operation's handling.
Meanwhile, two activists who planned to shut down Ratcliffe-on-Soar power station have been served with community orders.
Sarah Shoraka and Ben Stewart were among 20 people convicted in December of conspiracy to commit aggravated trespass. The judge ordered Shoraka to complete 90 hours of unpaid work, and Stewart to complete 80 hours.