Police watchdog to probe green activists trial collapse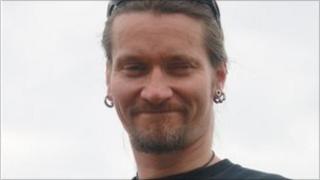 The collapse of a case against six green campaigners accused of conspiring to shut down a power station is to be investigated by the police watchdog.
The Independent Police Complaints Commission (IPCC) is to examine whether Nottinghamshire Police disclosed all relevant material to prosecutors.
The case was dropped on Monday after undercover officer, Pc Mark Kennedy, offered to help the defence.
Nottingham's Ratcliffe-on-Soar power station was the alleged target in 2009.
IPCC commissioner Amerdeep Somal said the probe would look at "whether Nottinghamshire Police met their obligations under relevant procedures to disclose evidence to the CPS in this case".
The IPCC had been invited by the force to investigate the circumstances leading to the collapse of the trial at Nottingham Crown Court.
After the offer of help from Mr Kennedy, the defence team asked prosecutors to disclose full details of the officer's activities - prompting the Crown Prosecution Service to drop their case.
A CPS spokeswoman said that "previously unavailable information that significantly undermined the prosecution's case" had emerged.
"In light of this information, the Crown Prosecution Service reviewed the case and decided there was no longer sufficient evidence for a realistic prospect of conviction," she said.
Mr Kennedy led a double life, as a Metropolitan Police officer and as an activist known as Mark "Flash" Stone involved in the green movement since 2000.
He had been confronted by some of the activists in September last year after they found documents which revealed his true identity.
He admitted being a Met Police officer who had infiltrated their organisations, but said he had left the force in 2009.
It is unclear whether this is true, or where he is now.
Scotland Yard is refusing to comment officially on Mr Kennedy and will not say whether or not he is still a police officer.
Several other protesters were sentenced to a mixture of community orders and conditional discharges last week, after being convicted of conspiracy to commit aggravated trespass at the Ratcliffe-on-Soar site.