Body Shop founder in national biography dictionary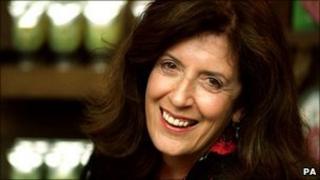 The founder of Body Shop, the face of Mastermind, and a jazz legend are among 216 new entries in the latest edition of the Oxford Dictionary of National Biography.
Anita Roddick, Magnus Magnusson and George Melly join other people who all died in 2007.
Charity fundraiser Jane Tomlinson, 1966 World Cup winner Alan Ball and Ian Smith, the former prime minister of Rhodesia are also included.
More than 57,500 lives are published.
The additions made in the January 2011 online edition also include legendary journalist Bill Deedes, who was Private Eye's Dear Bill, and broadcasters Ned Sherrin and Alan Coren.
Dame Roddick's entry describes her life from her birth in a Sussex bomb shelter in 1942 through to her and her husband earning £118m in 2006 from the £652m sale of Body Shop, which had become an international cosmetics empire, to a French conglomerate.
Of her early career in Brighton, it said: "Roddick concocted the early products in her kitchen, gave them exotic names, sold them in recycled urine sample bottles (initially to save money), and painted the interior of her shop dark green to hide the damp patches and mould."
Magnusson, best known as the presenter of TV quiz series Mastermind for 25 years, from 1972 to 1997, was described as "a brilliant, charismatic man of many parts who graced public life, literature, and the media in Scotland, Britain, and Iceland."
Melly's entry describes his "disreputable" time in the navy, his "bohemian" life as a jazz singer, and his journalism as "unconstrained".
Controversial Mancunian comedian Bernard Manning, who died from kidney failure aged 76, also has an entry in the book.
It reads: "His was an aggressive strain of stand-up comedy, with jokes told at the expense of women, homosexuals, and particular ethnic groups."
It was "the racism of his act that made Manning increasingly notorious," and although videos of his shows sold well in the 1980s and 90s, "The racism and his frequent use of expletives made television executives increasingly wary of booking him."