Paedophile name-change 'danger' threatens Sarah's Law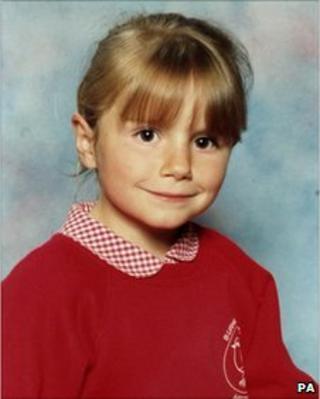 A law being brought in to protect children from sex offenders will be undermined because it is too easy for them to change their name without informing the authorities, a children's charity has warned.
Kidscape is calling on the Home Office to become more proactive and introduce checks on those changing their name using the services of commercial deed poll companies.
Sarah's Law is being rolled out across England and Wales in spring 2011.
It will allow parents and carers limited access to information on the sex offenders register so they can identify possible risks to children in their care.
But 5 live Investigates has discovered that criminals can effectively evade the restrictions imposed on them by the register, simply by taking a new name.
Under the current system those on the sex offenders register are allowed to change their name but they face up to five years in jail if they fail to inform the authorities within three days of doing so.
There are fears some are purposely neglecting to do this in order to reoffend undetected.
Those working with children say it is dangerous to rely on the honesty of sex offenders and more proactive checks should be put in place instead.
"As someone who works in safeguarding children, I find it unacceptable that the onus is on the offender to follow the set of procedures and then there is a penalty if they don't," said Kidscape director Claude Knights.
"I think we have to be much, much more proactive, because we are dealing with a group that's known for trying to throw obstructions in the way of the truth. There is a devious aspect to it all.
"Their goal… is totally and utterly despicable. Having it, so that we react once something happens, is very, very dangerous in relation to the safety of children."
The Home Office says the UK has one of the "most robust systems" in the world for managing sex offenders.
But Harry Fletcher, assistant general secretary of the probation officers' trade union Napo, estimates the authorities have lost track of around 500 of the 21,000 sex offenders in the community in England and Wales.
He says the only way to catch these sex offenders under the current system is if they commit another offence.
"We can safely say that hundreds have evaded scrutiny by police and probation because they've gone AWOL [absent without leave] - and helped them going AWOL by changing their name. The only way to catch them is if they commit another offence."
Sarah's Law was brought onto the statute book following the murder of eight year-old Sarah Payne in 2000 by Roy Whiting, who had a previous conviction for abducting and indecently assaulting another child.
Assumed identity
Sarah Payne's mother Sara believes that if the local community in Sussex had been aware of Whiting's criminal past, they might have been more alert to the threat to her child.
The case of sex offender Alan Smith illustrates his point. Smith was Stan the Monkey, the official mascot of Accrington Stanley FC, until he was sacked in 2005 following a conviction for an indecent assault on a 14-year old.
He was placed on the sex offenders register for seven years but in 2008, he changed his name by deed poll to Alan Anumm without informing the police. He was then able to apply for a passport in his new name.
This allowed him to travel to the Thai capital, Bangkok - a reocgnised centre of the child sex trade - without the knowledge of the UK authorities.
As Alan Smith he had previously been deported from Thailand in 2006 after being discovered working in a school.
Smith/Anumm was only finally tracked down by chance after the police discovered he had made a claim for disability benefit under his assumed identity.
So just how easy is it to officially change your name and adopt an alias?
Risk management
I made an online application to a company called the UK Deed Poll Service, and received documentation confirming my new identity just two days later - and all for a cost of just £37 - with no questions asked.
I could then legitimately apply for a driving licence or passport in the new name.
There is no suggestion that the company or others like them are doing anything illegal. There are many legitimate reasons for seeking a name change, but the ease with which it can be done also creates opportunities for criminals.
The Home Office says: "The UK has one of the most robust systems in the world for the management of sex offenders, which for nearly 10 years has included key local agencies working successfully together."
"By law sex offenders are required to notify the police of any change to their details, including a change of name, within three days of that change taking place. If they don't they can face up to five years in prison.
"Sex offenders may be subject to multi-agency public protection arrangements by which police, probation and the prison service manage the risk posed by them."
But Claude Knights is still concerned. She said: "Predators are looking for loopholes all the time and since we know about this one, it's our duty as a society to close it."
You can hear the full report on 5 live Investigates on Sunday, 28 November at 2100 GMT on BBC Radio 5 live.
You can also listen again on the BBC iPlayer or by downloading the 5 live Investigates podcast.