7/7 inquests: 'Heroic' passenger tried to save injured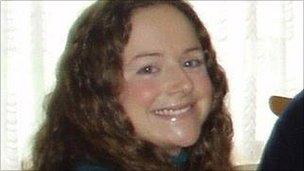 A "heroic" commuter has described how he tried in vain to save the life of a female passenger fatally injured in the 7 July 2005 London bombings.
Steve Hucklesby told an inquest into the attacks how he had climbed over from a train adjacent to the bombed carriage at Edgware Road.
Bomber Mohammad Sidique Khan killed himself and six others at the station.
The inquests into the deaths of the 52 victims got under way in October, and are expected to last many months.
Mr Hucklesby attempted to rescusitate a woman identified as 29-year-old victim Laura Webb, from Islington.
Recalling the moment of the blast, Mr Hucklesby said after the explosion "there was much alarm and fairly quickly the carriage started to fill with smoke" but people were confused as to where it was coming from.
He said: "The bombed carriage stopped next to our carriage. We couldn't see into that carriage very easily because the lights were on in our train and they were off in the other train."
Mr Hucklesby remembered hearing screams and cries for help and that passengers tried to open the doors to access the affected train. Some found wooden implements and smashed a window.
Once through the window Mr Hucklesby, who had some first aid training, described how he saw a large crater in which one person was trapped in the wreckage, with three other people trying to deal with them.
He said: "The person injured appeared to be losing consciousness. His eyes were closing and his head was slumped forward."
Mr Hucklesby used overhead rails to manoeuvre himself and said he saw a body with severed legs.
Recalled seeing two people lying on the carriage floor, he added that the second person was "the body of a young woman".
"The body was very, very pale. Most of her clothing had been blown off. She was motionless."
He said he placed his head close to her to try to achieve a response, before examining her eye for movement and trying to detect breathing by putting his hand on her nose and mouth.
"I may have done the same with my cheek to detect breathing. I couldn't detect any breathing."
Mr Hucklesby attempted CPR as four women in the train from which he had come looked on through the window, with one, a first aider encouraging him.
"I couldn't imagine anyone managing to shock this person back to life... It was quite clear at that point sadly nothing could be done."
A member of London Underground staff asked if the woman had a pulse, but he replied: "No."
He said: "At that point, the women on the train were quite distressed. For them that was the point at which hope had been extinguished."
Mr Hucklesby also went to the aid of another injured passenger, Matthew Childs, who had leg and ankle injuries. He stayed with Mr Childs until a doctor assessed him.
He said: "They were obviously having to prioritise who they dealt with at this stage, though after that they were able to attend to Matt, putting up a drip. Only when they started tending to him I got out of their way."
Paying tribute to Mr Hucklesby following his evidence, Coroner Lady Justice Hallett said: "You may not like the word 'heroic', but I'm sorry, you're going to have to forgive me. I have to use it because I can't think of any other word to describe what you did. "
Earlier another survivor told the inquest she had been soaked in the blood of a fellow passenger when the carriage was blown up.
Catherine Al-Wafai was on her way to a job interview when the blast happened, severely injuring a woman to her left.
But Ms Al-Wafai was well enough after the blast to walk away from the scene and take herself home, the inquest heard.
Emerging from the Underground, she found staff from a nearby Marks Spencer store helping the survivors, before she walked home.
She added: "Nobody was at home. I collapsed in the hallway and just curled up."
CLICKABLE Find out more about the victims of the Edgware Road bomb attack.
Related Internet Links
The BBC is not responsible for the content of external sites.