Royal Mail launches evening delivery trial in M25 area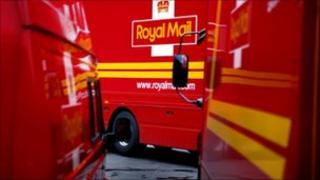 The Royal Mail is launching a trial of evening deliveries for customers in south-east England.
The six-month pilot will apply to anyone living within the M25 motorway who shops with House of Fraser or beauty chain L'Occitane.
They will be able to ask for items to be delivered between 6pm and 10pm.
A recent study by Royal Mail found that 58% of people would do more of their shopping online if they could choose more flexible delivery options.
The company says it is in talks with other retailers about the possibility of joining the trial.
Director Mike Brown said: "Consumers increasingly want more control over when and where they receive their orders, and Royal Mail is looking to fit the online delivery experience around the shopper, enabling them to select, rather than being told, when their goods will be delivered."
The online retail market in the UK is expected to generate total sales of £56bn this year.