Pair cleared of Christmas Day murder of young father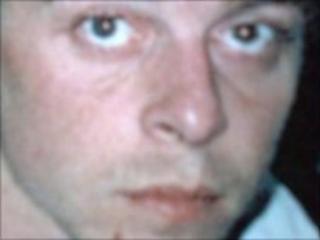 Two men have been acquitted of murdering builder Richard Cabby, who died more than two years after being brutally attacked in the street on Christmas Day 2005.
Matthew Ali and his father Philip were convicted of attempted murder in 2007.
Mr Cabby, from Dagenham in east London, died in February 2008 of osteomyelitis, caused by infected bedsores.
If the Alis had been convicted of murder the case would have made legal history.
In January 2007 the Alis, from Romford, Essex, were convicted of the attempted murder of Mr Cabby and jailed for 15 years.
But the jury took only two hours to find them not guilty of murder. They remain in prison and have been told the earliest they will be released is 2015.
Mr Cabby's father, Sid, told the BBC he had driven past the incident on Christmas Day 2005.
"I drove past and saw a commotion but I didn't realise it was Richard's van. Unbeknown to me Richard was lying behind the car," Mr Cabby said.
His van had been rammed off the road by a car containing Matthew Ali, his father Philip and a third man, who has never been identified.
'Appalling injuries'
The mother of Richard's two children, Kelly Hall, had married Matthew Ali earlier that year.
She had tried to stop him and his parents gaining access to the children, a boy and a girl.
They had exchanged cross words, and in the run-up to Christmas Richard Cabby had demanded to see his children. According to prosecutor Anthony Orchard, he had even threatened to kill Matthew Ali.
But Sid Cabby said there was no justification for such a brutal attack.
"He hadn't been wearing a seatbelt so the impact left him semi-conscious. One of them jumped into the van and stabbed him 17 times," said Mr Cabby.
"He was dragged from the van and beaten with a rounders bat and a club hammer. He lost an eye and the entire right side of his face," Mr Cabby added.
Mr Orchard said: "They aimed blows at his face and body as he lay on the ground. The blows were hard and many and they inflicted on him the most appalling injuries. In inflicting that level of violence it's clear they intended to kill him. It's remarkable that he survived for more than a few hours.
"That he did so is only due to the extraordinary skills of the doctors and nurses who cared for him."
Richard, a builder by trade, spent 11 weeks in intensive care.
Although he regained consciousness he had no memory of the attack.
"We told him when he woke up that it was a road accident but later we had to tell him the truth but he had no memory of it at all. He couldn't even remember Christmas," said Mr Cabby.
He was paralysed from the waist down, doubly incontinent and had to have his entire forehead removed.
Mr Cabby said: "The doctors said his skull was thicker than normal. That was the only reason he survived.
"One of the doctors had experience with war wounds in Afghanistan and he said he had never seen anything that bad."
Aggression
His parents brought him home, where they nursed him for the next two years, with the assistance of daily visits by a district nurse.
Several times he developed bedsores and was taken into hospital for treatment.
But Mr Orchard said: "He was far from a model patient. He was active, violent and aggressive before the attack and found it difficult to come to terms with his situation and would become aggressive with the nurses."
Because he was paraplegic he had no feeling below the waist so could not feel the bedsores. He was reluctant to stay in bed and would often disobey the nurse's orders and go out in his wheelchair.
Mr Orchard said: "There is no doubt he did not do all he could have done to help himself live longer."
In February 2008 he developed osteomyelitis, an infection which developed from bedsores and which killed him.
The Crown Prosecution Service decided to prosecute the Ali's for murder as all medical experts said the infection was wholly a result of the original injuries.
The Alis then admitted they themselves had inflicted the injuries but they pleaded not guilty to murder, claiming other factors had led to Mr Cabby's death, especially his own behaviour.