Teenagers dispel youth mysteries via new advice website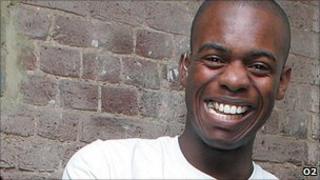 A group of around 50 young people hope to dispel common adult misconceptions about why teenagers act the way they do via a new online advice site.
The volunteers, aged between 16 and 25, will field questions about any aspect of youth behaviour, ranging from the appeal of low slung jeans to text talk.
Sabian Muhammad, who came up with the idea for the Why Do service, felt it would help bridge generation gaps.
The Londoner was given help to develop the site by mobile phone company O2.
Generation gap
Mr Muhammad, who is a youth worker in Southwark, applied for the the company's Think Big programme, which offers young people the chance of a share of £5m if they have an idea which shows what their peers are capable of, earlier this year.
His idea impressed judges who chose him to front their national campaign encouraging young people to get more involved in their communities.
Mr Muhammad told the BBC News website: "I have seven years experience working with young people and I understand the problems that they have.
"The way some adults view young people is based on a lack of understanding but this unique question and answer service will hopefully help both generations to understand."
Anybody can log on to the site and ask a question about youth culture. They will have direct access to the young people who will try to explain mysteries such as: "Why do young people sometimes leave the tags on their hats?"
The answer, according to volunteer Dee Vine, is: "It's supposed to be a style."
There are no restrictions on how many answers can be given.
The volunteers who have signed up so far were all sourced from the social network Horsesmouth.
Mr Muhammad told O2 that he wanted former EastEnders actor Larry Lamb and N Dubz singer Tulisa Contostavlos to front his campaign as he felt they would appeal to people of all ages and the three were put in touch.
In a statement, Mr Lamb said the service would help the older generations engage with their younger counterparts.
He said: "As you get older, it can be hard to relate to and understand young people and easy to feel out of touch."
Ms Contostavlos added: "People take one look at the way young people dress, the way they talk, the music they listen to and they label them in a certain way."
Bill Eyres from O2 said the company was impressed by Mr Muhammad's idea and was eager to help him turn his idea to reality.
"He wanted to re-connect the generations in his local area and help them understand each other better.
"We were so impressed with Sabian's innovative idea, his passion and his determination to bridge the generational divide that we committed our support to help him turn Why Do into an exciting national campaign," he said.
Patrick Daniels from the charity YouthNet, which runs its own online youth peer advice site, told the BBC News website he was interested in seeing how Mr Muhammad's idea developed.
He said: "It's not often that young people's views are given an equal public platform, so it's great to see them having the opportunity to be listened to rather than talked about.
"It is an interesting approach and will hopefully help young people feel better understood.
"Anything that will encourage communication between generations and disprove negative stereotypes about teenagers in the UK, has to be a good thing."