Commons official Gibson jailed over false MP claims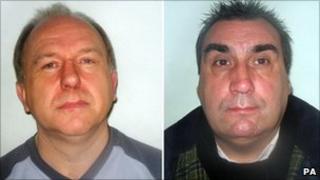 A House of Commons clerk who faked MPs' expenses claims to pay off gambling debts has been jailed for nine months.
Andrew Gibson, 49, from Limehouse, east London, fraudulently claimed almost £6,000 on behalf of three MPs including Father of the House Tam Dalyell.
Gibson worked in the fees office when the offences were committed in 2005, London's Southwark Crown Court heard.
His fraudulent claims were only uncovered as a result of the Legg inquiry into MPs' expenses.
Gibson, a budget officer in the Parliamentary Fees Office, planned a "carefully executed fraud", the court was told.
'Let MPs pay'
He admitted compiling false invoices in the names of three retiring MPs following the 2005 General Election, then paying the cash into the bank account of his friend, Toni Pomfret.
The three sums paid were for £1,880, £2,115 and £1,880.
Gibson owed rail ticket inspector Pomfret around £6,000 and decided to "let the MPs pay for it", the court heard.
Pomfret, of Waltham Cross, Hertfordshire, was jailed for six months after admitting three counts of acquiring criminal property.
Sentencing the pair, Judge Geoffrey Rivlin QC, said: "These were planned and carefully executed frauds."
The offences only came to light following Sir Thomas Legg's inquiry into revelations over MPs' expenses, Mr Rivlin added.