Round-the-clock drinking licences at record level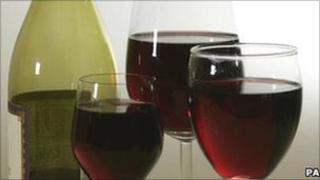 The number of pubs, clubs and supermarkets in England and Wales with 24-hour alcohol licences has increased to a record level, new figures suggest.
The Department of Culture, Media and Sport figures show 7,800 premises had 24-hour licences at the end of March 2010 - a 4% rise on the year before.
It is also a 30% increase on 2006/07, the first complete 12-months since licensing was liberalised in 2005.
Only in the east of England did the number of 24-hour licences stay stable.
Every other area of England and Wales recorded increases in 24-hour licences.
Proposals for reform
The number of pubs, bars and nightclubs allowed to sell alcohol for up to 24-hours was 1,000 - a third more than there were in 2006/7.
There were 1,700 supermarkets and shops with 24-hour licences - a 55% increase on 2006/7.
The number of hotel bars with round-the-clock alcohol licences- which accounts for the majority of such licences - was stable year-on-year but up on 2006/7.
The Home Office, which has taken over responsibility for licensing laws from the Department of Culture, Media and Sport, published proposals in July to reform the system.
Among the ideas in a consultation paper was giving local communities and health organisations more influence over licensing decisions and allowing local authorities to charge a fee to cover the cost of policing bars and clubs.