Government plans to limit council newspapers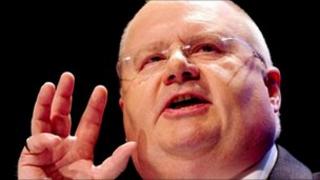 New proposals to limit how much money local authorities can spend on free newspapers will be announced later by Communities Secretary Eric Pickles.
He said he intended to clamp down on "frivolous town hall propaganda papers" which threatened the viability of the independent local press.
Under the changes, town halls would be allowed to publish such municipal newspapers only four times a year.
Mr Pickles said the plans would also protect front-line council services.
Under the proposed new rules, councils would be banned from publishing newspapers in direct competition to the local press.
And their content would be restricted to factual material relating directly to council services, and include no comment or commentary.
Councils will also be prevented from using taxpayers' money to hire private sector lobbying firms to put their message across to the government or MPs.
Mr Pickles said: "An independent local press is an essential part of our open democracy helping local people scrutinise and hold elected councillors to account.
"The rules around council publicity have been too weak for too long, allowing public money to be spent on frivolous town hall propaganda papers that have left many local newspapers looking over the abyss - weakening our free press - or to use 'hired-gun' lobbyists that operate in the shadows to bulldoze special interests through."
The Newspaper Society, which represents local newspapers across the UK, has long campaigned for the government to clamp down on such council publications.