National Audit Office to get access to BBC books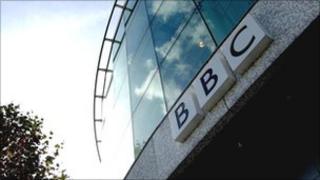 Spending watchdog the National Audit Office will be able to fully examine the BBC's finances for the first time.
It will have access to "BBC management information and confidential BBC contracts with third parties", but will not include "commercially sensitive" details in its reports.
A spokesman for the NAO said it was "a step towards full accountability".
The BBC said the move did "not threaten the BBC's independence from government or Parliament".
The NAO scrutinises the finances of government departments and other public sector bodies to ensure good governance has being carried out and value for money has been achieved.
Star salaries
Until now, it could only investigate the BBC at the corporation's own request, for example, as part of internal value-for-money studies.
Wednesday's agreement means that in future the NAO will be able to decide what aspect of the BBC's finances it wants to look at and when.
However, the exclusion of "commercially sensitive" information suggests that details about fees and payments made to the BBC's biggest stars will remain secret.
The agreement follows weeks of negotiation between the BBC's governing body, the BBC Trust and the government.
In an effort to ensure editorial independence, the NAO will continue to submit its reports to the Trust, rather than directly to Parliament. The Trust will then deliver them to MPs via the culture secretary.
Speaking on behalf of the coalition government, Liberal Democrat culture spokesman Don Foster announced the move at the party's conference in Liverpool.
"However strong our support for the BBC, we can't allow it to waste licence fee-payers' money," he said.
"So I welcomed the announcement last week that the BBC intends to find additional efficiency savings - without significant impact on the quality of services - to enable it to freeze the licence fee for next year.
"But the coalition wants this focus on value for money to go further."
A spokesman for the BBC Trust said the NAO was "an important ally in our push to deliver transparency and better value for money for licence fee-payers".
He said the trust had already taken "significant steps to open up the NAO's access to BBC information further", and supported the plan to allow it to choose which areas to review on an annual basis.
"In our view, this does not threaten the BBC's independence from government or Parliament, provided that the NAO continues to report to the trust and does not question editorial decision-making," the spokesman added.