Brian Paddick launches legal action on phone hacking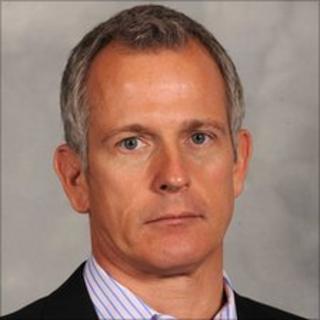 A former senior Metropolitan Police officer has issued judicial review proceedings against the force over newspaper phone-hacking claims.
Ex-deputy assistant commissioner Brian Paddick says it failed to warn him his privacy may have been compromised.
Mr Paddick, MP Chris Bryant, and writer Brendan Montague want the courts to rule on how the case was handled.
The News of the World's ex-royal editor Clive Goodman was jailed in 2007 for accessing public figures' voicemails.
Tamsin Allen, a lawyer representing the three claimants, said: "Our clients have still not been told the whole story about how their names came to be in the papers seized during the phone hacking investigation in 2006 and why they were not warned that their privacy might have been compromised.
Human rights
"The Court will now determine whether or not the Metropolitan Police breached its public law and human rights obligations in the way it handled this investigation and its aftermath."
Ms Allen, a partner at law firm Bindmans LLP, said she would shortly announce the names of two other people who would join the proceedings.
Downing Street communications chief Andy Coulson, the News of the World's editor at the time of the 2006 investigation, has faced fresh claims he was aware such practices were widespread among his reporters.
He has denied any knowledge of such activities, and said he would be happy to voluntarily meet police.
The Met has insisted its investigation was thorough.
Last week the Commons Home Affairs Select Committee announced it would conduct a new inquiry into the laws on phone hacking and how police respond to complaints.
The News of the World's former royal editor Clive Goodman was jailed in 2007 for conspiracy to access phone messages left for royal aides.
Goodman, along with private investigator Glenn Mulcaire - who was jailed for six months for the same charge - used mobile phone numbers and secret codes used by network operators to hack into the voicemails to see if there was any information of interest.