Coroner defends Ian Tomlinson G20 pathologist choice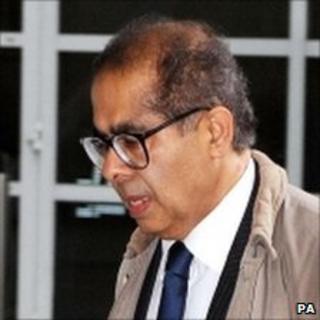 A coroner has defended his decision to appoint the pathologist at the centre of a row over the death of a man during the G20 protests.
Paul Matthews appointed Dr Freddy Patel to carry out an examination of the body of Ian Tomlinson in April 2009.
He told a pre-inquest hearing he was not aware the General Medical Council was taking proceedings against Dr Patel until a month after Mr Tomlinson died.
Last week, Dr Patel was suspended for three months by the GMC.
It found that his fitness to practise was "impaired" because of the way he dealt with three other cases.
Mr Matthews said he selected Dr Patel because he regularly carried out autopsies at the mortuary where Mr Tomlinson's body had been taken and was on the Home Office list of accredited forensic pathologists.
The coroner also defended his refusal to allow investigators from the Independent Police Complaints Commission to attend the first post-mortem examination.
He said this was because he had "no material" suggesting Mr Tomlinson had been in contact with police before he collapsed and died.
Dr Patel carried out the first post-mortem examination of Mr Tomlinson, and concluded that he died of natural causes linked to coronary artery disease.
But two other pathologists later separately concluded that Mr Tomlinson - who had been pushed by a police officer - died of internal bleeding as a result of blunt force trauma, in combination with cirrhosis of the liver.
The failure of the three pathologists to all agree led to the director of public prosecutions ruling that the policeman in question would not face any charges.
Dr Patel has since been barred from carrying out Home Office forensic pathology work.