PSNI has most multiple complaints, survey says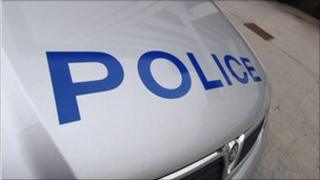 Three hundred and seventy six police officers in Northern Ireland have been the subject of three or more allegations from members of the public.
The figure emerged in a BBC survey about police complaints. The BBC requested the information from 52 UK police forces, 43 of which responded.
The PSNI figure is the highest of those which provided statistics.
In response, the PSNI said it was "the most accountable police service in the world".
"We are concerned at the number of complaints against police officers and note that according to the BBC survey the PSNI have the highest number of officers with three or more complaints," it said.
"We take complaints against police, whether they are an individual complaint or alternatively an officer receiving a number of complaints, extremely seriously and we are currently developing a proactive complaint reduction strategy to ensure that specific areas of increase are identified and addressed.
"This has been identified as a priority for the PSNI's Service Excellence Programme Board who will bring forward a set of policing commitments later this year that will outline the level of service members of the public can expect when dealing with the police."
In all, the survey found that more than 2,000 officers across the UK have been complained about three or more times.
There were a total of 5,069 allegations against officers.
The figures, obtained through a Freedom of Information request, do not contain details of how many of the complaints were substantiated.
In July, Northern Ireland's Police Ombudsman Al Hutchinson said the number of complaints about police officers' conduct was at its highest level in eight years.
The 3,500 allegations were an increase of 14% on the previous year.