Cricket betting: Your comments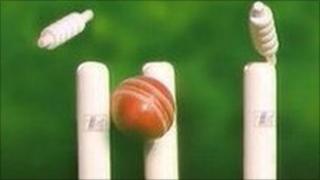 A man has been arrested in connection with an alleged cricket betting scam centred on the latest test match between Pakistan and England at Lord's.
Police are investigating claims, made in the News of the World, that members of the Pakistani cricket team fixed parts of the match.
It is alleged two players deliberately bowled no-balls at pre-arranged moments.
BBC News website readers and social media users have been commenting on the story.
From Twitter
What a shame for the cricket-loving population of Pakistan. How horrible to discover the team you love may have no integrity. Nadia Kamil
Cricket's been ruined. Flora Ellis
It's such a shame that a test with a record eighth wicket stand is going to be remembered for match-fixing. John Arundell
I was looking forward to a good day of cricket. I wasn't expecting a funereal atmoshere. It's a dark day for cricket. TGM
I am very disappointed about the cricket news. Phil Haqeeqa
From the BBC News' Facebook page
It tarnishes cricket as a sport, not just the England series win. Stewart Dunbar
As a Pakistan fan if they are found guilty I want them banned, they have made a joke of every Pakistan fan who has supported them over the years. Aamir Hussain
It tarnishes our series win though. Stuart Roberts
Emails to the BBC