Two British women killed in Jordan bus crash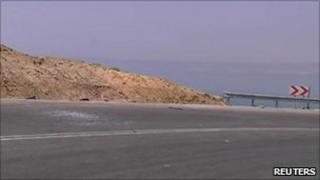 Two British women are among six people killed when their tourist bus crashed near the Dead Sea in Jordan.
Local police said the women worked for a UN-run training programme for Iraqi students which organised the trip.
The group was heading to a hotel for dinner late on Thursday when the bus overturned on a narrow road from Amman, injuring a further 28, including Iraq's science minister Raed Fahmi.
The British embassy in Amman confirmed the deaths, but gave no other details.
Police spokesman Mohammed Khatib said: "The dead Britons were two women who worked for the programme, organised by the United Nations Development Programme."
He said four Iraqis were killed, and the country's science and technology minister, Raed Fahmi, was among the injured.
Four of the injured, including the Iraqi minister, are still in hospital," another police source told reporters.
Mr Fahmi is believed to have broken his shoulder and is being treated at the King Hussein Medical Centre in Amman.