Government announces quango cuts in cost drive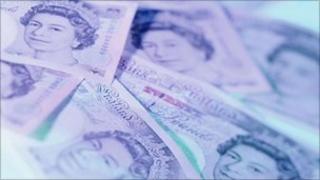 The government has announced cuts to quangos in areas such as health, the arts and sport as part of a drive to reduce costs.
The number of health quangos will be cut from 18 to 8-10. The Health Protection Agency will be cut.
The UK Film Council, which supports the British movie industry, will be axed.
And UK Sport and Sport England, which distribute National Lottery money to elite and grassroots sport, will merge.
Health Secretary Andrew Lansley expects the cuts in health to deliver savings of more than £180m by 2014-15 following a review of so-called arm's length bodies (ALB).
Other organisations to go include the National Patient Safety Agency, the National Treatment Agency for Substance Misuse, and the Alcohol Education and Research Council.
The Department of Health said there was no estimate of the number of jobs to be lost but there would be no immediate redundancies.
Mr Lansley said: "In order to secure every possible means to greater value for money and efficiency, we have acted decisively to ensure that our ALB sector remains fit for purpose and affordable.
"Over the years the sector has grown to the point where overlap between organisations and duplication of effort have produced a needless bureaucratic web.
"By making sure that the right functions are being carried out at the appropriate level, we will free up significant savings to support frontline NHS services."
Peter Walsh, chief executive of the charity Action against Medical Accidents, said the changes could endanger patient safety.
"We will want to be assured that the new arrangements will include safeguards to ensure that patient safety really does get the priority it needs and that the skills, knowledge and passion of those who currently champion patient safety are transferred to the new body."
Vivienne Nathanson, head of science and ethics at the British Medical Association, questioned the abolition of the HPA, saying: "Public health messages are often more effective coming from this agency than the government."
The Department for Culture, Media and Sport (DCMS) said most of the role of the UK Film Council, which employs 75 staff, would be carried out through other organisations.
Culture Secretary Jeremy Hunt said the move would ensure "greater value for money".
The UK Film Council has invested more than £160m of Lottery money into over 900 films since it was created in 2000.
The department also intends to abolish the Museums, Libraries and Archives Council, as well as merging UK Sport and Sport England.
A total of 16 out of 55 bodies linked to the DCMS are set for closure.
Mr Hunt said: "Many of these bodies were set up a considerable length of time ago, and times and demands have changed.
"In the light of the current financial situation, and as part of our drive to increase openness and efficiency across Whitehall, it is the right time to look again at the role, size and scope of these organisations."
UK Film Council chairman Tim Bevan called it "a bad decision" which was "imposed without any consultation or evaluation".
"People will rightly look back on today's announcement and say it was a big mistake, driven by short-term thinking and political expediency," he said.