Bonuses for senior Home Office staff amid pay freeze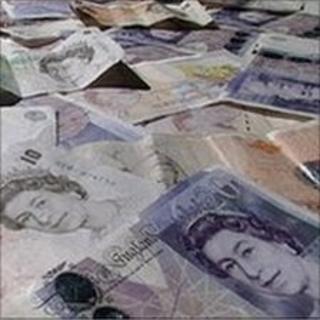 Hundreds of thousands of pounds in bonuses are to be paid to Home Office staff amid a public sector pay freeze.
Immigration minister Damian Green told the Commons home affairs select committee that the payments to senior officials would total £773,000.
But he said it was in effect a pay cut because the amount set aside for bonuses last year was £1.4m.
The Home Office said that, like others in the department, the staff would not be getting a pay rise.
Some 141 senior civil servants have been awarded the bonuses, fewer than the 219 eligible. The payments will be made in July.
BBC home affairs correspondent June Kelly said Prime Minister David Cameron had reiterated that when it came to public sector pay those at the top had to set an example.
Home Office mandarins, like others in the public sector, are subject to a pay freeze - but there are "extras on some salary slips", she added.
Chancellor George Osborne announced plans to freeze the pay of workers in the public sector for two years, except for those earning less than £21,000 a year, in his Budget in June.
Some 1.7m public sector workers whose salary falls below that threshold will get a flat pay rise worth £250 in both years.
Ahead of the Budget, Mr Cameron warned that the deficit would not be dealt with by "just hitting either the rich or the welfare scrounger".
But he insisted there was no agenda against public sector workers.